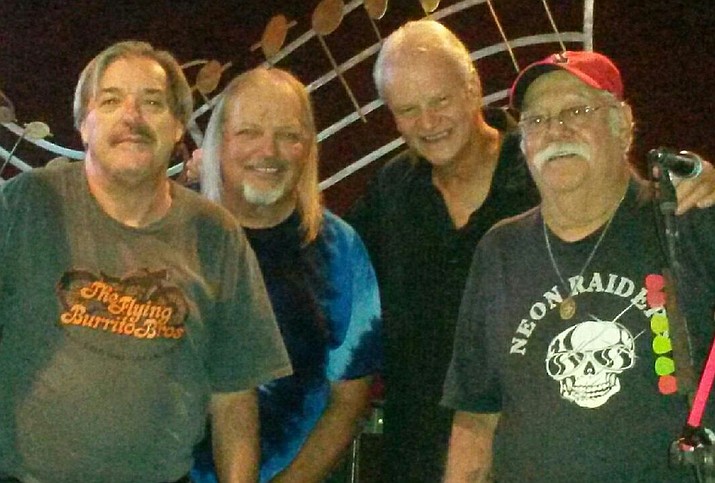 ---
---
Among the Verde Valley's favorite local watering holes and center of Cornville's social scene, The Old Corral Bar offers a great lineup of fun for almost any taste. From a casual afternoon chat with friends to a top-notch live music dance and show, the Old Corral delivers.
Known for its weekly Saturday night live music, the dance floor fills fast, with locals as well as Verde Valley visitors looking for some hometown flavor. The fun begins at 8 p.m. and goes on until midnight.
There is a lot to like during the week, too, starting with Monday at 5 p.m. That's when the popular weekly poker tournament begins. Tuesday brings another tournament, this time in the realm of billiards, only they call it pool. Wednesday there's more pool, this time with league competition.
Saturday night is reserved for live entertainment. This Saturday September 8th, longtime Verde Valley favorites The Neon Raiders bring pure classic rock to the forefront with a special emphasis on album cuts that were not necessarily top-40 hits at the time but were and remain favorites among classic rock fanatics.
Founded back in 1999 by David Martinez and Randy Hanna, The Neon Raiders have since been at the center of northern Arizona rock scene. They remain and are now joined by a pair of well-known players in Dale Caddell and Clay Harper. Caddell on lead guitar performs with The Gozers as well, but his styling for each band is as distinct as they are from each other. Harper on drums is in high demand and performs with two other regional acts. With Martinez on bass and Hanna on rhythm guitar, all four contribute vocally to create their distinctive Neon Raiders sound. Adding to the fun, special musical guests often find their way to the stage.

A great mix of classic rock favorites delivered by these pros makes for a truly fun Saturday night at the Old Corral.