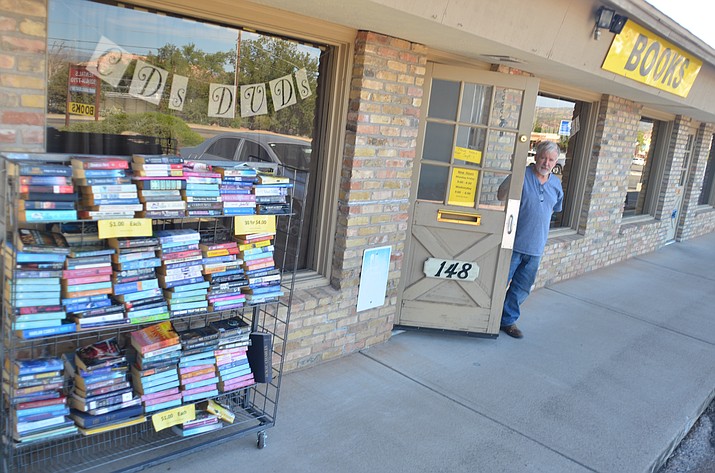 Originally Published: September 4, 2018 11:54 a.m.
Larry Wolfe has moved his 45,000 books to 148 S. Main St., organized them and reopened his bookstore. Hooked on Books, at the new location.
He has operated for the past four years just down the street on Main Street across from Dairy Queen, but now has built new custom shelves and all his books are organized and ready to go.
He sells used books, new books and rare books. Wolfe also has used CDS, DVDs, books on tape, jewelry and is a licensed goldsmith by trade, he said.
People can trade books for credit, including vinyl records, he said, adding that he has been in business in Cottonwood for eight years, having first begun almost next door to where is now.
"This not an ordinary bookshop," Wolfe said. Besides books, He offers CDs, vinyl records, fine jewelry, costume jewelry, plants and garden produce
"I am formally trained in gold and silversmithing, which I have been doing for 48 years."
Hooked on Books is open Mon – Fri 9 am to 4:30 p.m. and Wed 9 a.m. to 6 pm. 928-634-5658