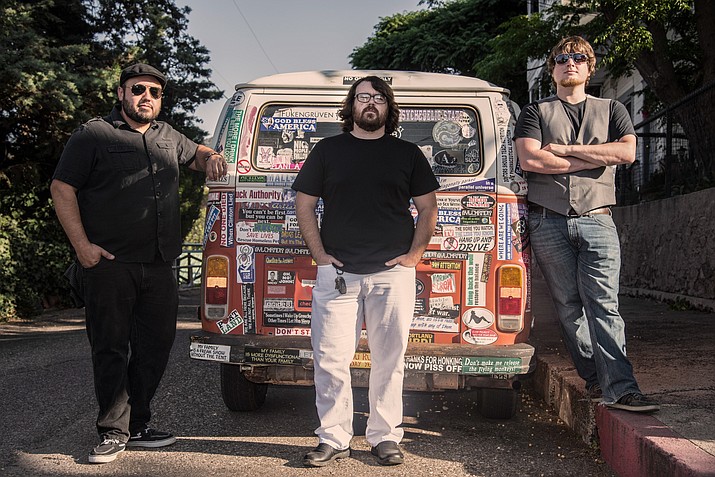 ---
---
Thunder Valley Rally returns to Old Town this weekend and the after party is at Main Stage in Cottonwood.
Friday, Sept. 14, sees local favorites Well Dressed Wolves (formerly The Mods) rocking the night away. The Arizona band has been dazzling audiences for over 10 years with their unique and exciting blend of garage, alternative and classic rock. The band has steadily rocked out while building a local following that is earned by the electric performance of the power-trio. The show is free and begins at 10:30 p.m.
Saturday, Sept. 15, has the return of Tempe-based rockers Sara Robinson Band to Main Stage. Earlier in the evening, the venue will host the "Miss TVR Pinup Girl Competition" with lovely models of all ages, shapes and sizes competing for cash prizes and the highly coveted annual "Miss TVR" crown.  
After TVR wraps, Sara Robinson Band drives their own brand of Blues Rock & Roll which has been captivating audiences with every live show. Based out of Tempe, this four-piece draws influences from 60s-70s rock 'n' roll, blues, soul and funk and layers them with strong hooks and big choruses.
The Pin Up Competition begins at 8 p.m. with music kicking off at 10:30 p.m.
Main Stage has a series of nightly events the remaining nights of the week as well. Mondays feature weekly Karaoke with host Red Bear at 8 p.m. Tuesdays are more Karaoke at 8 p.m. Wednesdays are "This Ain't Your Grandma's Bingo" with host Penny Smith, cash prizes, and drink specials. Bingo begins at 7 p.m. Thursdays has Trivia with Brett and Candy at 7:30 p.m.  The venue is closed on Sundays.
Main Stage is located at 1 S. Main St. in Cottonwood and is open Monday through Saturday 11 a.m. to close and 9 a.m. to close and closed on Sundays.
All events are free to the public unless otherwise noted.