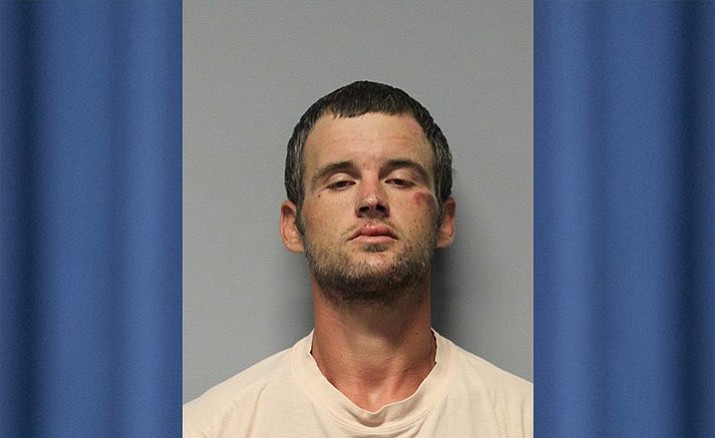 Originally Published: September 13, 2018 7:18 a.m.
COTTONWOOD -- A Cottonwood man gave officers a fake name and told them he couldn't remember his birthday during a wellness check on Friday, Sept. 7, according to Cottonwood Police.
Officers responded to a home on the 600 block of East Cottonwood Street after a caller said they were concerned about the overall wellness of the man, according to police.
When officers contacted 29-year-old Joel Lemoine, he refused medical attention even though he had a black eye and a fat lip, according to police. He provided one officer with a fake name and said he couldn't remember his birthday, police stated.
According to police, another officer did recognize Lemoine.
"Lemoine wasn't kidding when he said he had warrants," Kuhlt stated. "He had five local warrants; one felony probation violation warrant and the other four were misdemeanors."
When officers attempted to arrest Lemoine, he pulled away and resisted arrest, according to police. Officers threatened the man with taser deployment until he complied.
"However, even after he complied and was handcuffed he grabbed the fingers of one officer and tried to bend them as to break them but let go after the officer gave him a knee strike to his common peroneal nerve in his leg," Kuhlt said.
According to police, officers found almost three grams of heroin on the man and heroin-related paraphernalia including hypodermic needles, tourniquet and a digital scale.
Lemoine was booked into the Yavapai County Detention Center on drug possession charges, for resisting arrest and for his existing warrants. All felonies.
Related Stories