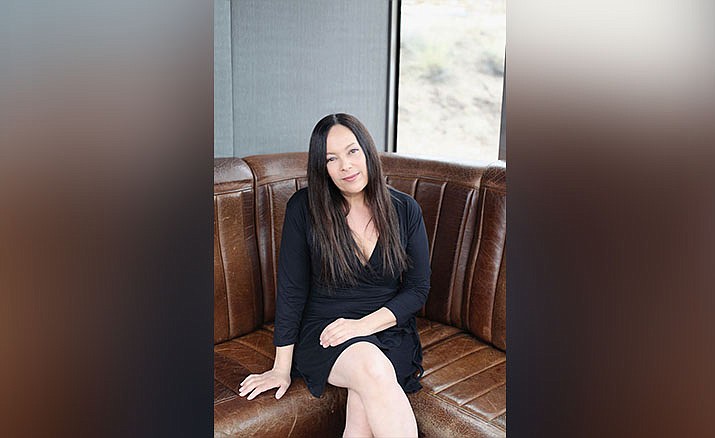 ---
---
Seattle songstress Jill Cohn returns to Vino Di Sedona Jan 30, 7-10 p.m. Cohn's songs pay homage to artists such as Joni Mitchell, Sarah McLachlan and the Counting Crows. Raised in a small town in Eastern Washington, Cohn started singing before she started talking, and music has always been an integral part of her journey. 
A full-time musician since 1999, Cohn has released eleven critically-acclaimed independent releases; has gained notoriety with her songs placed in popular TV shows and continues making her live shows the centerpiece of her musical endeavors. 
Sedona's Best Open Mic has entered into its fifth year and is running strong. Vino Di Sedona and Dan Rice teamed up in January of 2015 to bring an open mic to Sedona and it's been a total success at creating a fun night for locals and visitors to get together and play, or listen to, a variety of artists. Open Mic is every Thursday, 6-10 p.m. Musicians are encouraged to arrive early.
Friday night, Feb 1, brings jazz, blues and harmonies by the The Jill Beitman Trio, 7-10 p.m. Jill Beitman is a tried and true "Zonie." Born and raised in Scottsdale, she has been influenced from day one by a family of ten sibling musicians. Her start as a professional singer began in an established "Grace Slick" band. Jill took lessons with Charles Lewis and jammed with: Pete Pearson, George Bowman, Greg Boether, and explored the depths of the "jazz and blues" thing. Her very faves are Bonnie Rait, Joni Mitchell.
Saturday afternoon wine tasting at Vino Di Sedona on Feb 2 is accompanied by music by a local Celtic trio The Gaelic Dogs, 3:30-6 p.m. The Gaelic Dogs are Bill Barns, Lou Moretti, and Larry Perkins playing classic Irish songs like Black Velvet Band and Whiskey in the Jar-O.

Saturday night, Feb 2, features PK Gregory, 7-10 p.m. He is described as "Johnny Cash meets John Prine, with a smattering of Townes Van Zant thrown in." PK Gregory brings his one-man trio back to Vino di Sedona for another round of the honkabilly blues. With a combination of country-blues fingerstyle guitar, bass, harp, vocals, foot percussion, and a wickedly iconoclastic songwriting bent, it's sure to get the children dancing.
Vino Di Sedona welcomes San Diego musician Fast Heart Mart on Mon, Feb 4, 6-9 p.m. Fast Heart Mart was born Martin Stamper and earned his moniker when he passed out, and literally died a few times, but thankfully was revived. He was finally diagnosed with a heart condition that makes his heart fibrillate or race. His music is a blend of rock-folk-punk-blues-grass-raga or Sonic Folk-Rock for short. Mart plays guitar, banjo, and harmonica.
Life Is Beautiful's front man, lead singer and guitarist, KB Bren, performs solo on Tuesday, Feb 5, 6-9 p.m. KB is a long time Sedona resident and a life-long musician who has written at least 1,000 songs, fronted numerous local bands (Grateful Fred, Cold December) and played with the LA based 80's band Fastway.
Vino Di Sedona Fine Wine and Craft Beer, is located at 2575 W SR 89A in West Sedona. For more information or to see the full calendar of events, visit www.VinoDiSedona.com. 928-554-4682