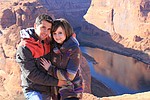 Mr. and Mrs. Raymond Selna of Clarkdale, AZ are pleased to announce the engagement of their daughter, Gabrielle, to Faruk Kıroğlu, son of Mr. and Mrs. Nuri Kıroğlu of Istanbul, Turkey.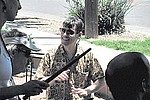 COTTONWOOD -- You are invited to a "Music in the Garden" event at the Green Garden Café, right next to Old Town Center for the Arts, at Fifth Street and Main, in Old Town Cottonwood.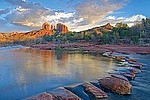 Party for the People
Multi-media presentation to celebrate Sedona's National Scenic Area Designation
Wednesday, July 22, the Sedona Red Rock National Scenic Area Designation Coalition is celebrating the possibility of a National Scenic Designation (NSA) for the Sedona area.
Prev Next