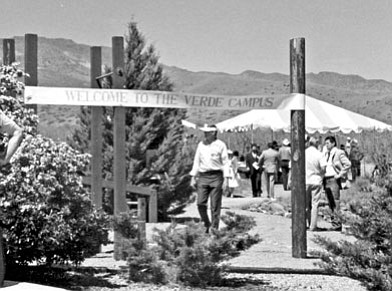 The original amenities of the Clarkdale Verde Campus included four classrooms, a library and the administration office. The four buildings were constructed by Jerry Comer Construction Co. of Phoenix for $198,068.
Photo courtesy of Mary Anne Bamrick
Stories this photo appears in:

Yavapai College establishes Verde Campus in 1975
The concept of community college came to Yavapai County in 1969 when Yavapai College opened in Prescott. The college expanded to its new campus in Clarkdale in September 1975.The Clarkdale Campus was the base of the Verde Valley portion of Yavapai College, but the concept of "community" was truly the objective. When classes began Sept. 2, they were held not only on campus but also in the communities of the Verde Valley.