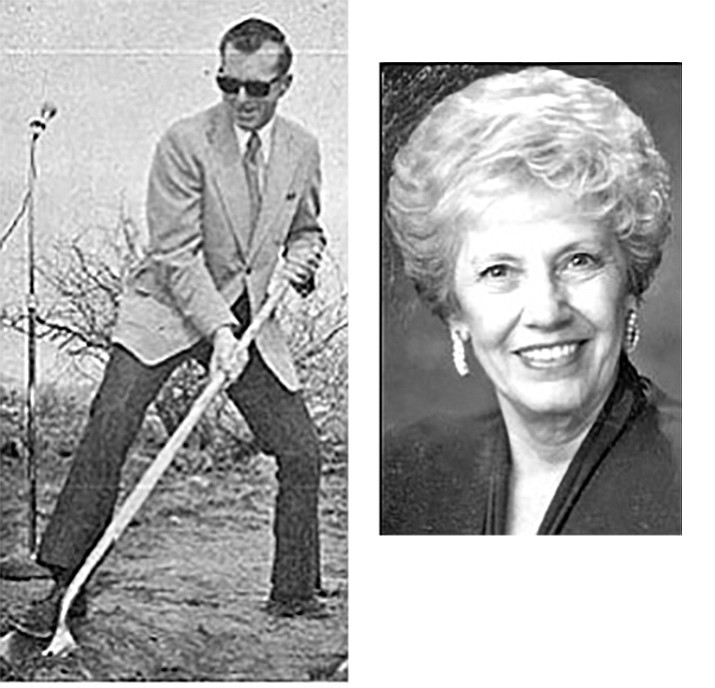 Left: Cottonwood's Chuck Mabery breaks ground on the new Verde Campus of Yavapai College March 20, 1975; classes at the new campus began Aug. 26, 1975 and the formal dedication was Oct. 19. (Photo courtesy of Yavapai College) Right: Mary Anne Bamrick was named executive dean of the Verde Campus in January 1979. She later served as interim president of Yavapai College in 1992-93. The first executive dean of the Verde Campus was Dr. Del Higham, who served from 1975-79. (Photo courtesy of Mary Anne Bamrick)
Stories this photo appears in:

Yavapai College establishes Verde Campus in 1975
The concept of community college came to Yavapai County in 1969 when Yavapai College opened in Prescott. The college expanded to its new campus in Clarkdale in September 1975.The Clarkdale Campus was the base of the Verde Valley portion of Yavapai College, but the concept of "community" was truly the objective. When classes began Sept. 2, they were held not only on campus but also in the communities of the Verde Valley.