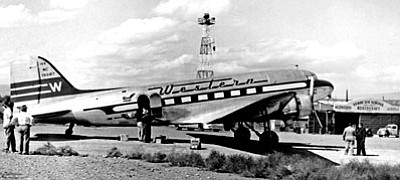 By 1962, federal, state and local funding was used to construct a 3,600-foot paved airport runway, deeded to the Town of Cottonwood in 1968.
Courtesy photo
Stories this photo appears in:
Incorporation was a struggle as Cottonwood set roots to become a city
Like Clarkdale's Betterment Association, leaders in Cottonwood, under the banner of the Cottonwood Progressive Association, were looking for improvements to the community after mining abandoned the Verde Valley. Later, they would lead the drive for incorporation.