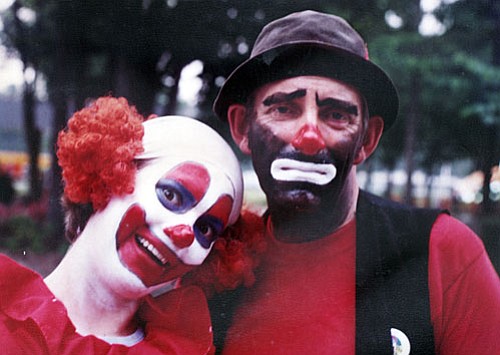 In clown makeup with partner at Magic Harbor, Myrtle Beach, S.C., in 1979.
Stories this photo appears in:

Roger Every's 54 years on the road
There once was a time when kids might say they wanted to run away with the circus. Roger Every actually did that and made a career for 54 years of being on the road.