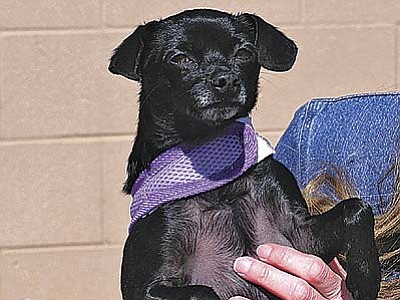 The Verde Valley Humane Society "Pet of the Week" is "Gracie," a sweet little Chihuahua. Gracie had to be given up by her owner because the other dogs in the house weren't very nice to her. The parting was very emotional for all of us. Her adoption fee has been discounted by $20.
Stories this photo appears in:

Each day I love seeing the trees begin to bud and the spring flowers poking their heads out of the chilly ground.What it really means in the world of animals is that soon we will have a multitude of new puppies and kittens.