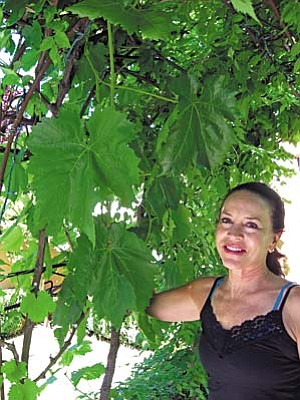 At home, Lisa Dahl in her grape arbor.
Stories this photo appears in:

Not your typical cookbook. More like a travelogue with treasured recipes and photographs from someone who wants to share the best things in life with you Lisa Dahl's The Elixir of Life won a gold medal this year among independent authors and publishers entries (IPPY.) Do you own it?