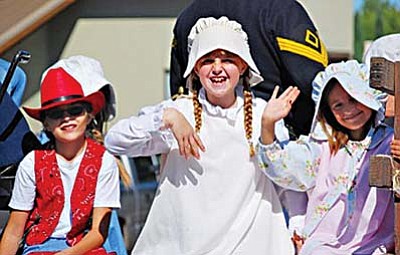 This year's Fort Verde Days was organized with the idea of keeping the hundreds of folks who show up at the parade, busy all weekend, with what is arguably the longest list of events ever, on Main Street and at the fort.
Stories this photo appears in:

Blackhawk, blacksmiths, Bingo, beer, bulls, baseball and more
CAMP VERDE - When Carlie Androus's sister volunteered her to take over planning for Fort Verde Days, Androus hadn't a clue what she was doing."I honestly didn't know the first thing about it. I had been to Fort Verde Days, but that was about it," she says.