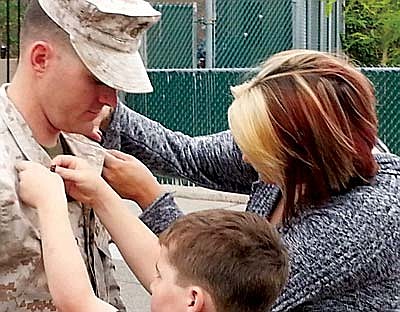 Jordan's wife, Jennifer, and son, Jay, pin on his medals following his recovery. Courtesy photo
Stories this photo appears in: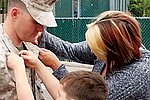 Cpl. Jordan Maynard ordered his men to apply tourniquets to the bloody stumps where his legs and feet had been a few seconds earlier.A distressed corpsman struggled without success to put an IV in his squad leader's arm. Maynard told him to calm down.
By By Doug McMurdo
July 23, 2013