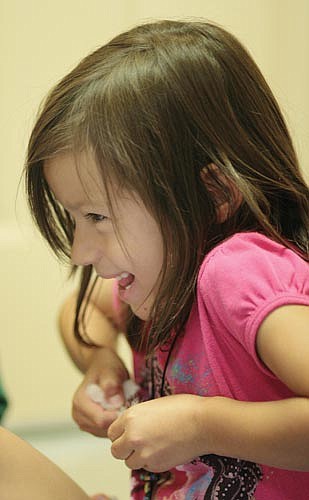 Six-year-old Dani Khin, a first grade student at St. Joseph's Catholic School in Cottonwood, tries to pull apart a cotton ball. Khin and other students at St. Joseph's recently learned that the Sinagua tribe grew cotton. VVN/Bill Helm
Stories this photo appears in: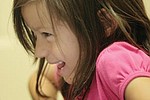 Through education and research, the Verde Valley Archaeology Center in Camp Verde endeavors to cultivate an understanding of prehistory and Native American history in the Verde Valley.
By Bill Helm
September 26, 2013