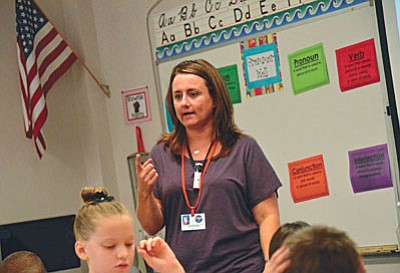 Fourth-grade teacher Tess Heydorn uses a Red Cat microphone to teach her class on Thursday. The new technology helps students hear teachers more clearly through a speaker on the wall. VVN/Vyto Starinskas
Stories this photo appears in:
Thanks to a voter-approved $15 million capital bond request last November, kids in Cottonwood elementary and middle schools are reaping the benefits of high-speed internet, individual test stations and instant access to educational resources worldwide.