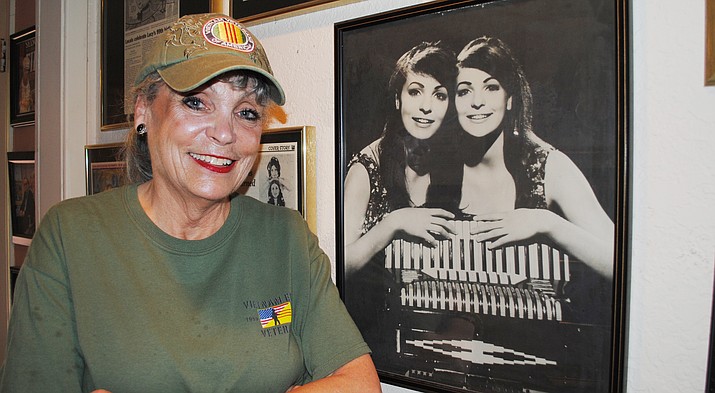 Terrie Frankel, Verde Valley Military Park committee member, poses next to a picture of herself and twin sister, Jennie, during their Doublemint Twin days. Frankel, a former Vietnam USO performer, said the park is "absolutely marvelous" and looks forward to the Nov. 11 ribbon-cutting at Garrison Park in Cottonwood. (VVN/Jennifer Kucich)
Stories this photo appears in:

'It's a time to be thankful for the lives that we are blessed to live'
Terrie Frankel - a former Doublemint Twin and Vietnam USO entertainer – continues her tireless and lifelong efforts to support veterans.