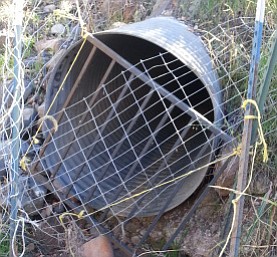 My new culvert grate is multi-layered.
Stories this photo appears in:

After almost six years living smack-dab in the middle of this predator superhighway, I've figured out the cycle. On normal nights, the hunters come out just after full dark and hunt until around 2 AM, when most of the nightwalking critters settle into their burrows or nests. The predators then return to give it one more shot just before dawn when the daywalkers begin to stir.