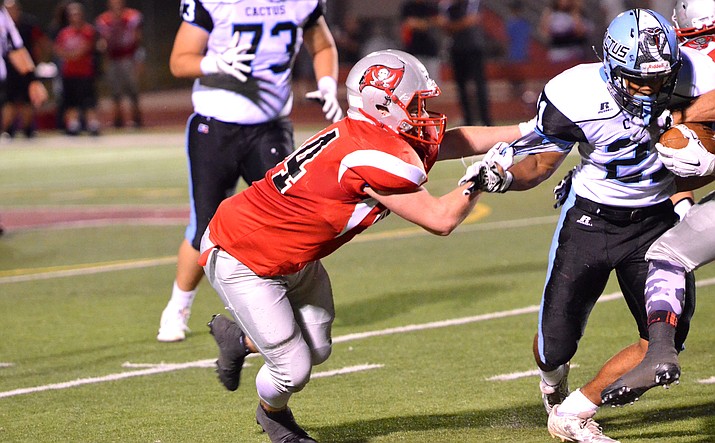 Mingus Union linebacker Kendrew Streck drags down a Cactus runner by his undershirt last year. The Marauders beat the Cobras 35-28 and face them Sept. 8 on the road this season. (VVN/Vyto Starinskas)
Stories this photo appears in:
'They're definitely excited about the challenge but it's gonna be tough'
It's déjà vu all over again for Mingus Union football as they faced the same teams as last year.