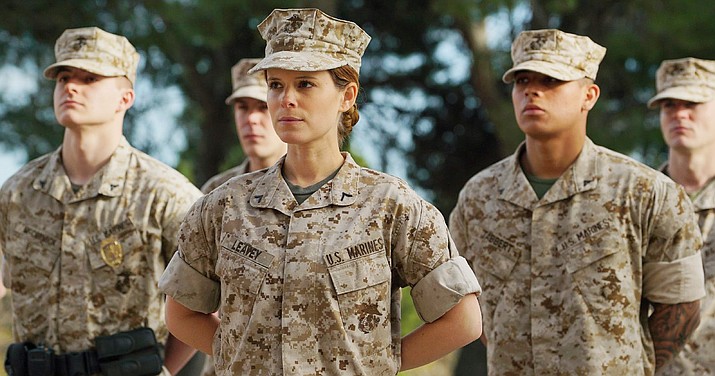 "Megan Leavey", starring Kate Mara.
Stories this photo appears in:

Megan Leavey is a movie based on the true story of a woman in the Marines and the dog she leads in detecting explosives and firearms. It is an outstanding film with a great performance by Kate Mara who plays the title character. The war scenes are in local skirmishes, away from major battlefields, and introduced with nail-biting suspense.