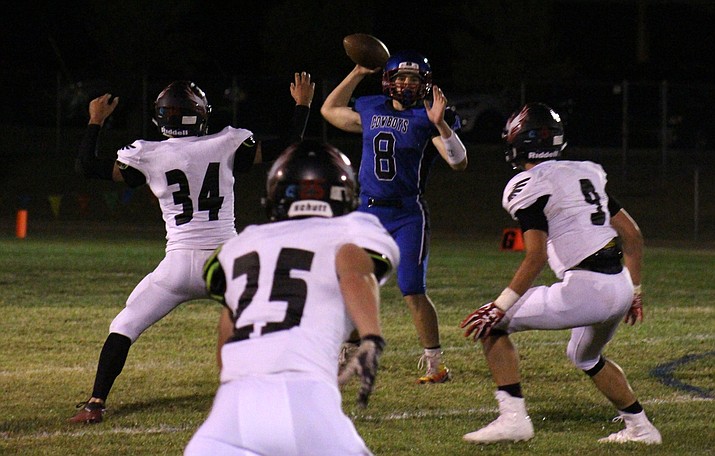 Camp Verde senior Payton Sarkesian passes the ball tacklers during the Cowboys' 36-0 loss to Tonopah Valley on Friday night. Sarkesian said the Cowboys' offensive line pass blocked really well.(VVN/James Kelley)
Stories this photo appears in:

Cowboys lose third game of their last four after the Phoenix pile it on in the second half
After getting overpowered in the second half, Camp Verde High football lost their second game in a row, on Friday night at home.