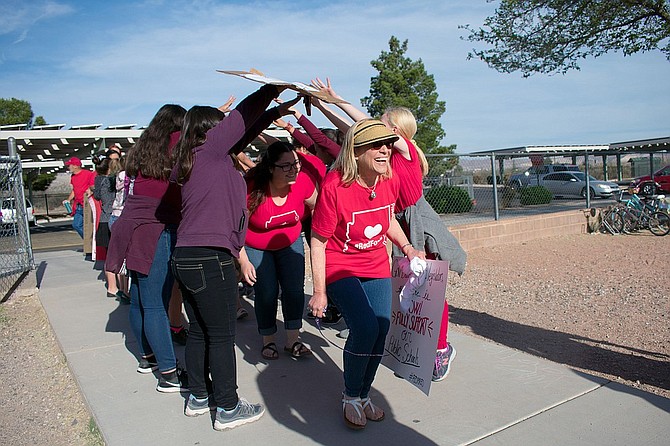 Cottonwood Elementary School faculty donned red shirts and held signs as they stood on the sidewalk on April 11 in participation of the Red for Ed walk-in. The movement is now a state-wide demand in support of Arizona schools. As faculty proceeded with the walk-in, elementary students formed an arm bridge for the teachers to walk under. (VVN/Halie Chavez)
Stories this photo appears in: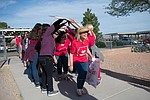 The problem with the way the state funds Arizona's classrooms has been a constant source of contention between Arizona lawmakers and the state's education community for well over a decade now.