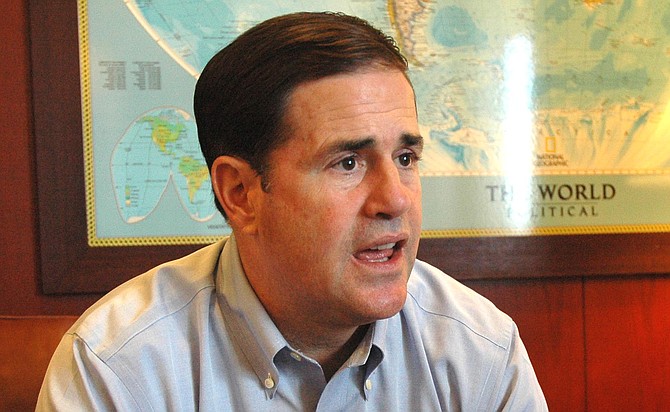 Gov. Doug Ducey: "I, of course, am going to listen to what the pope says. At the same time, I took an oath to uphold the law in Arizona. And I'm going to continue to uphold the law.''
Stories this photo appears in:
PHOENIX -- Gov. Doug Ducey said he will obey Arizona law and not Pope Francis who has now declared that the death penalty is unacceptable in all cases.