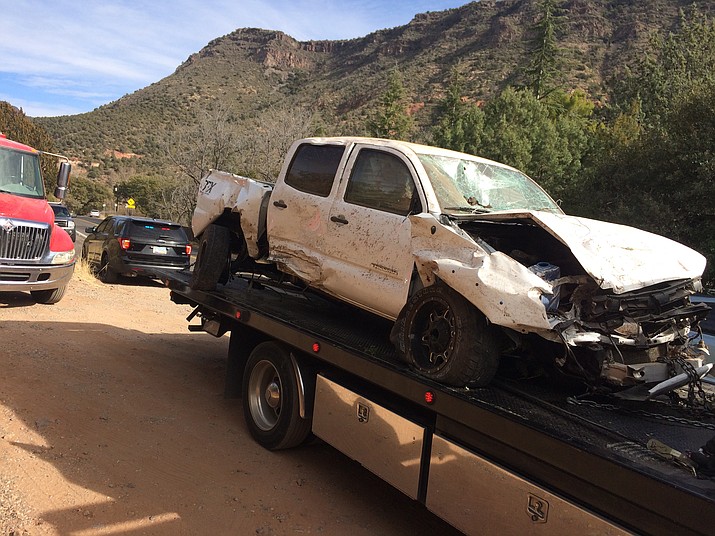 A white Toyota truck with Kansas plates is removed from the scene of a deadly shooting Jan. 5 in Oak Creek Canyon. (VVN/Vyto Starinskas)

Stories this photo appears in:

PRESCOTT – An autopsy report by the Yavapai County Medical Examiner's Office shows no evidence of illegal or prescription drug abuse or excessive alcohol use by a Kansas man shot and killed in Oak Creek Canyon in January by a U.S. Forest Service.

New report on Oak Creek Canyon shooting is released
A new report released this week states that the man who was shot and killed by a U.S. Forest Service Agent in Oak Creek Canyon on Jan. 5 was seen walking down State Route 89A bloodied and naked.