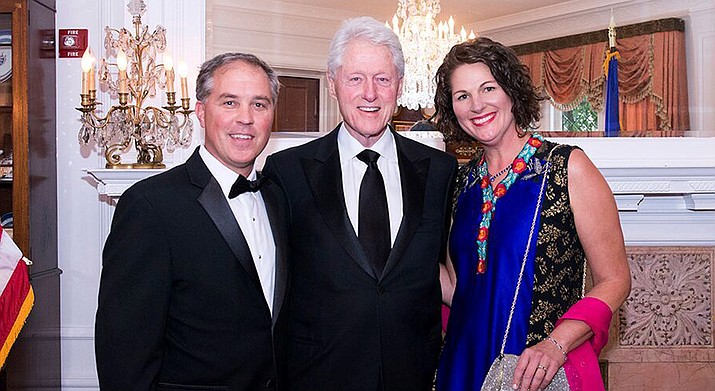 From left, Bill Carter, former US President Bill Clinton, Verde Valley School anthropology teacher Leigh Carter. Bill Carter's most recent work is with GO-Labs from MIT, and officials in Puerto Rico, to help redesign PR's electrical grid destroyed in Hurricane Maria. Courtesy photo

Stories this photo appears in:

VVS global citizenship at work in the world
Verde Valley School Anthropology teacher Leigh Carter recently traveled to Washington D.C. to accompany her husband the filmmaker, author, and professor, Bill Carter to a black-tie gala.