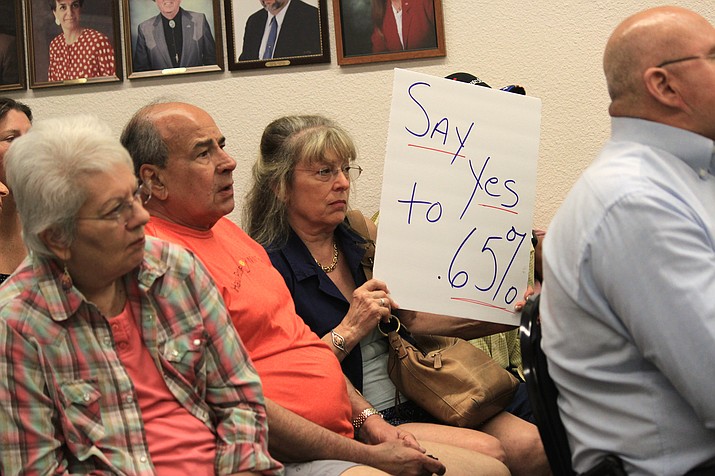 In an unusual move for citizens, many attended Cottonwood's work session Tuesday with signs advocating for a .65 percent sales tax increase. VVN/Kelcie Grega
Stories this photo appears in:

At municipal level, micro actions do lead to macro change
Complaining about our elected representatives may be a great American past time, but showing up takes work.
Members of the public rally for .65 percent increase
As Cottonwood continues to look at options to resolve a more than $1.5 million deficit through a budget balancing process, scenarios of a potential sales tax increase are currently being discussed.