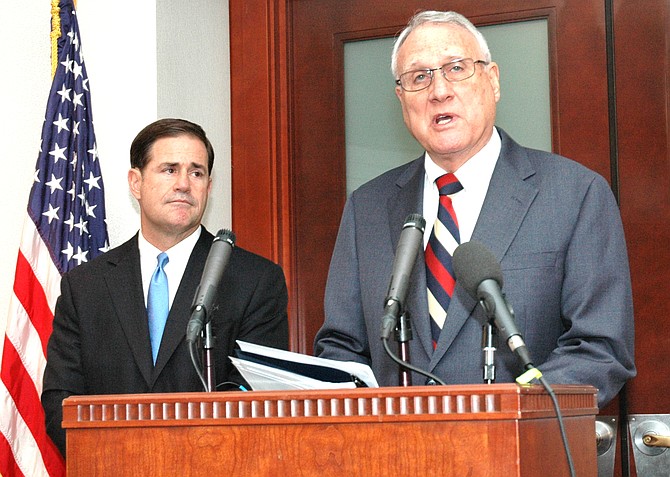 Once and future Sen. Jon Kyl answers questions Tuesday about being named by Gov. Doug Ducey to replace John McCain, at least through the end of this congressional session. (Capitol Media Services photo by Howard Fischer)
Stories this photo appears in:
PHOENIX -- Saying there's no time for on-the-job training, Gov. Doug Ducey tapped former U.S. Sen. Jon Kyl to replace John McCain -- and become a vote to confirm Brett Kavanaugh to the U.S. Supreme Court.