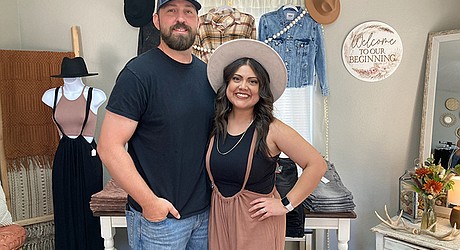 Welcome to Cottonwood's new boutique full of women's clothing with a personal touch, Sarah James Boutique.
Red Rock State Park, an environmental education center and nature preserve in Sedona, is seeking new volunteers to assist visitors, lead activities and help with special projects.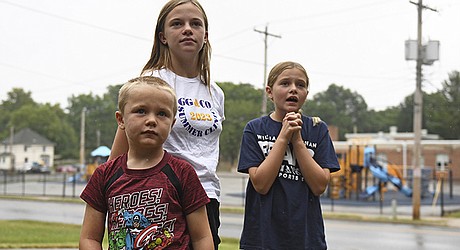 It's a Monday in September, but with schools closed, the three children in the Pruente household have nowhere to be. Callahan, 13, contorts herself into a backbend as 7-year-old Hudson fiddles with a balloon and 10-year-old Keegan plays the piano.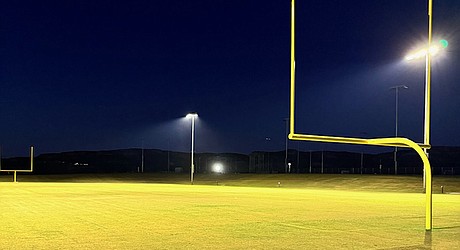 The Dark Sky-compliant lights are up and on for the Camp Verde Sports Complex.
The Cottonwood Police Department say a K-9 dog sniffed out a stash of fentanyl during a traffic stop on State Route 260 on Tuesday, Sept. 26.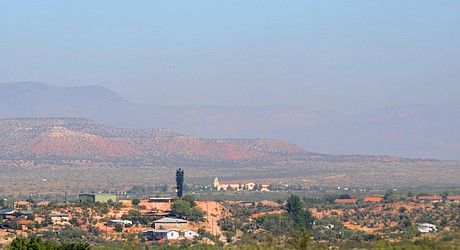 Heavy smoke will impact Sedona throughout the remainder of the week, according to the USFS, Coconino National Forest.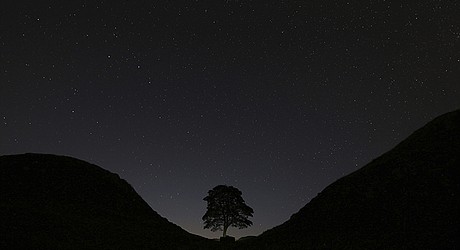 A 16-year-old boy was arrested Thursday in northern England in connection with what authorities described as the "deliberate" felling of a famous tree that had stood for nearly 200 years next to the Roman landmark Hadrian's Wall.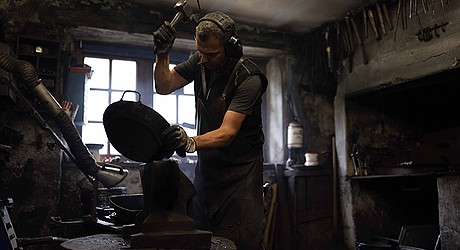 Andreas Rohrmoser has been forging thousands of wrought-iron pans the old-fashioned way in his centuries-old hammer mill in the Bavarian village of Bad Oberdorf near the Austria border.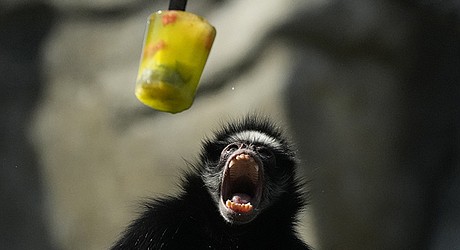 Upon spotting a zookeeper laden with a bucket full of fruit-flavored ice pops, black spider monkeys in Rio de Janeiro's BioParque gracefully swung their way towards him on Friday, chattering excitedly.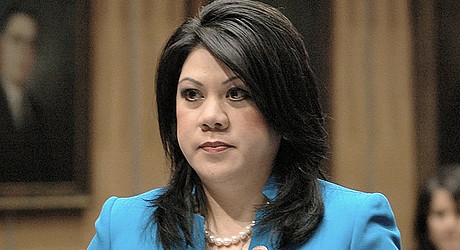 The top elected Republican in Arizona is refusing to recognize the "executive deputy directors'' named by Democratic Gov. Katie Hobbs.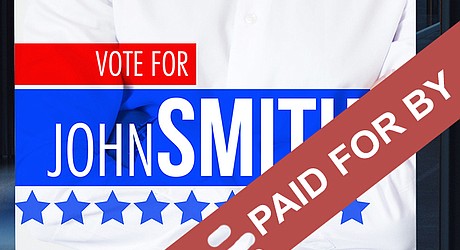 The Citizens Clean Elections Commission is moving to ensure the next time you see a political commercial you won't have to guess who really is paying for it.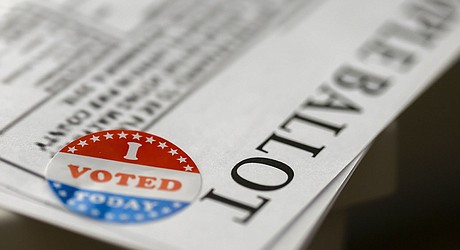 Maricopa County Recorder Stephen Richer told a judge Thursday he should reject a bid by failed gubernatorial hopeful Kari Lake to get access to signatures on early ballot envelopes.
Reader Poll:
Would you be in favor of a four-day school week at Mingus Union if the question returns to the governing board next year?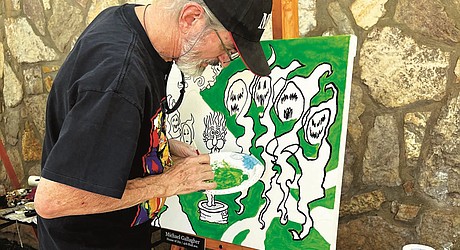 The Jerome Chamber of Commerce Art in the Park celebrations have proven to be so much fun that we're doing another one.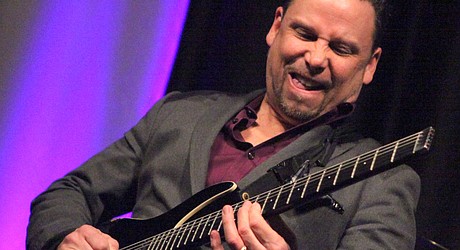 The Jazz Greats Concert Series continues this weekend at Sound Bites Grill with jazz impresario Dave Len Scott playing Friday, Sept. 29, from 6 to 9 p.m. and Groove Jazz master JJ Sansaverino playing Saturday, Sept. 30, from 7 to 9 p.m.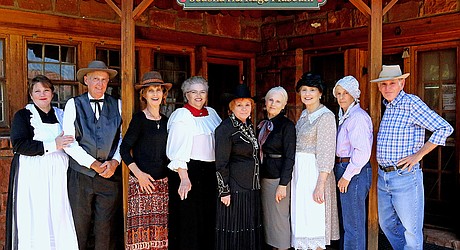 The Sedona Heritage Museum is excited to announce the return of its popular monthly program featuring historical interpreters. The program returns on Oct. 5 at 3:30 p.m. with a new name: History Alive!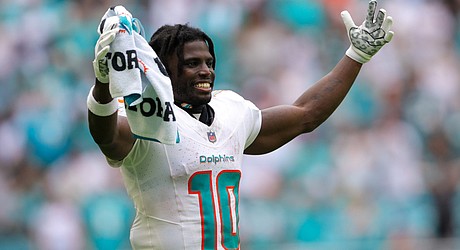 Dolphins receiver Tyreek Hill, who discussed having adult film star ambitions earlier this week, earned a response from ESPN's Stephen A. Smith about the potential post-NFL career change.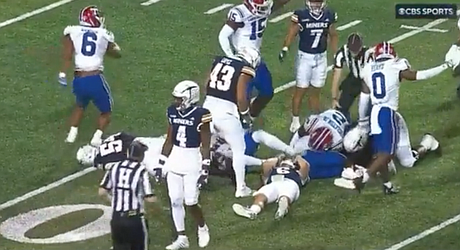 Despite no penalty being called, this dirty play will likely result in a suspension.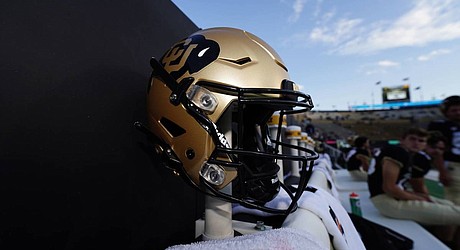 The four-star receiver reportedly plans to shut down his senior season in order to focus on his collegiate career.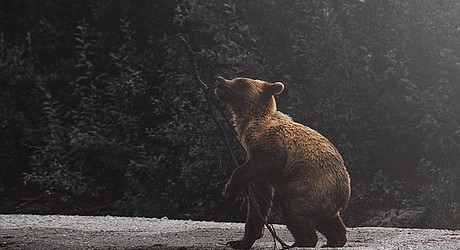 Young soldiers, far away from home and missing their families, discover a bear cub. That's how the story of Wojtek begins, back in 1942. He was alone in the mountains of Iran; nobody knows how he got there.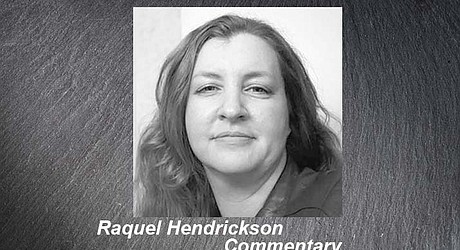 Autumn is arguably the best time of year in the Verde Valley. It is certainly a great time express appreciation for the opportunity to live in the proximity of one of the state's natural wonders.
Reader Poll:
Would you be in favor of a four-day school week at Mingus Union if the question returns to the governing board next year?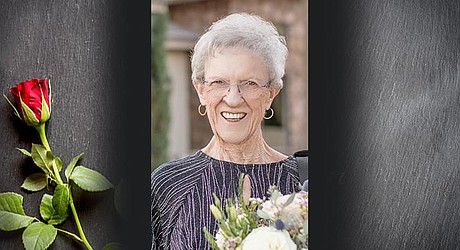 Naomi Thede, 84, of Gilbert, Arizona died peacefully at the Lund Hospice Home on Sept. 12, 2023, surrounded by her family. A celebration of life will take place in Iowa next summer.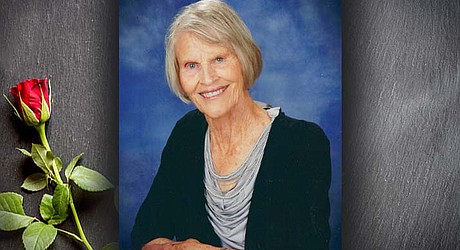 Marji Ware, 89, of Cottonwood, Arizona, passed into heaven peacefully Thursday, Sept. 14, 2023. She was born in Cottonwood on March, 4, 1934, to the late Robert and Zelma Love.