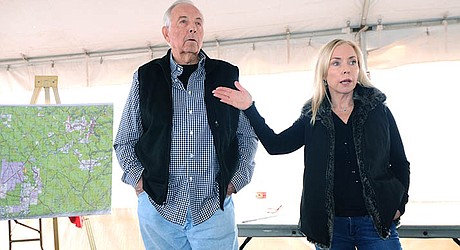 Tuesday's Cottonwood City Council meeting will include a unique request.
Secretary of State Katie Hobbs pointed out that Louis DeJoy, a donor to the Trump campaign and the president's appointed postmaster general, has announced what he called changes to the "organizational structure'' of the financially struggling Postal Service.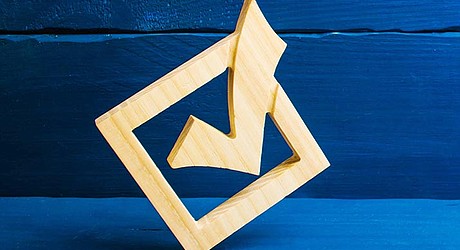 Two more judges have slapped down what they called attempts by Republican lawmakers to taint descriptions given to voters of ballot measures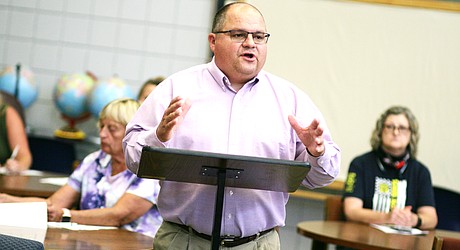 Masks are now mandatory. That's the only change Camp Verde Superintendent Danny Howe said he has made to the Return to Learn plan the district released in July.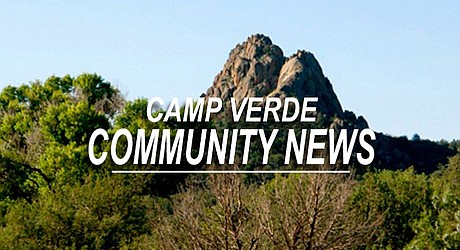 As part of the exploratory process, the town of Camp Verde will hold an open house at 6 p.m. Wednesday to take public feedback and answer questions about the proposed boundary alignment.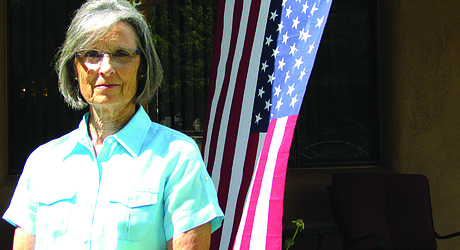 Dee Jenkins now has a 34-vote lead in her effort to become Camp Verde' next mayor.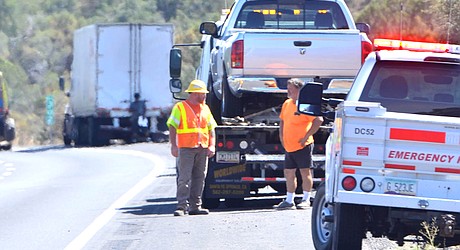 The suspect from that wrong-way incident is Daniel Richard Zimmerman, 44, of Phoenix, according to Bart Graves, DPS media relations specialist. He was booked into the Yavapai County Jail in Camp Verde on charges of aggravated DUI and endangerment, Graves added.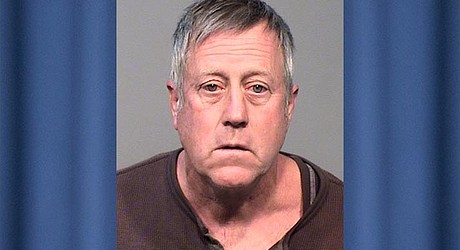 David Michael Getzen, 59, of Cottonwood, was sentenced July 31, to 1.5 years in the Arizona State Prison after pleading guilty to two counts of impersonating a peace officer, both class six felonies.
Stewart was booked into the Yavapai County Detention Center for several felonies related to possession of meth for sale. He also had pending meth sales charges from Partners Against Narcotics Trafficking and booked on those charges as well.
Although Mary Lue Allen had a photography exhibit at the Camp Verde Community Library from August 2018 until January 2019, it's her pottery that has found a second home at the library.
Crazy for the Heat: Arizona Tales of Ghosts, Gumshoes, and Bigfoot is a collection of humorous short stories set in the Grand Canyon State.
Despite the COVID-19 pandemic, "The show must go on" at Bella Vita Ristorante.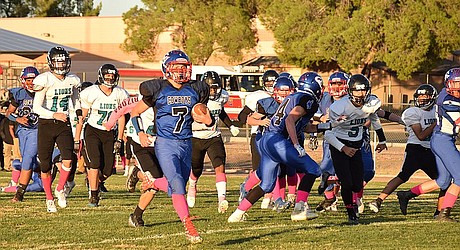 As long as Arizona Interscholastic Association member schools are offering education, they can offer sports.
Every year for 46 years, hundreds of runners met at the village of Shungopavi, Second Mesa, on Hopi land, to race in honor of Louis Tewanima, a Hopi who won a silver medal in the Olympics in 1912.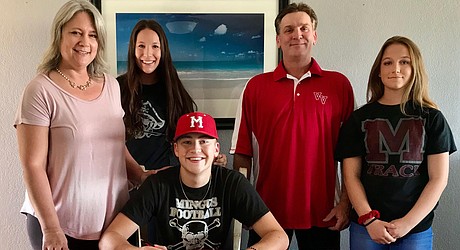 Peter Calandra, a Class of 2020 graduate from Mingus Union, signed a letter of intent to play baseball at Atlantic Cape Community College in New Jersey.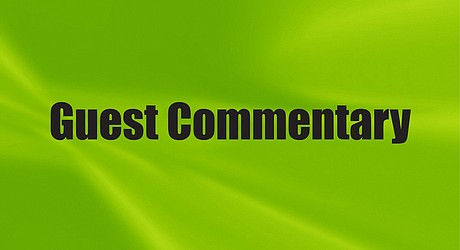 It is time for teachers and school boards of Mingus and Cottonwood-Oak Creek to stop being negative and more positive for all and look into reasons why school consolidation would be good for the students and the community and not their individual needs or wishes.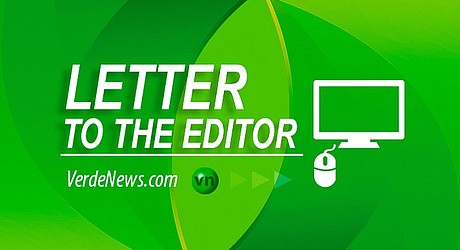 I believe there is a virus and that it is dangerous. But the people who are disseminating the information to us have a long record of lying to and showing dismissive contempt for American citizens as a whole.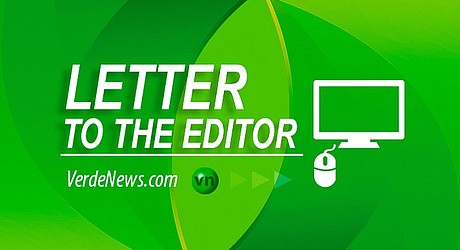 The prestige of being a Dark Sky Community comes with responsibilities, lighting regulations, enforcement rules, and community commitment. When the designation was granted, Big Park seemingly had everything in place -- but, perhaps not.
The United Verde Copper Company mine and smelter closed. Unemployed men and their families left town. Reports circulated that green grass would soon grow on the streets of Jerome.
After the September fire, adobe, concrete, and brick were used to construct a more substantial town.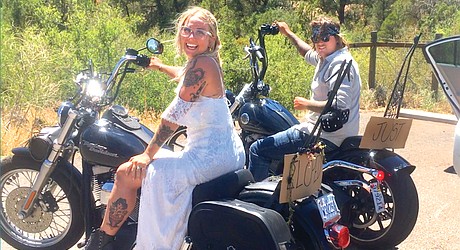 Morgan and Dylan Fitzgerald rode their motorcycles 2,800 miles until they stopped in the name of love in Sedona.
On July 28, at the food bank sponsored by Bread of Life in Camp Verde, the Jerome Elks Lodge #1361 located at 100 S. Broadway in Clarkdale presented a $2,000 check to Executive Director Jeremy Embry of Bread of LIfe.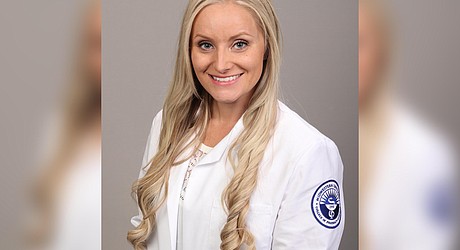 Melissa Reay, Pharm.D., of Rimrock, has completed the Doctor of Pharmacy (Pharm.D.) degree at the College of Pharmacy Glendale (CPG) of Midwestern University. Conferring of degrees took place in a virtual graduation ceremony hosted by Midwestern University on May 22..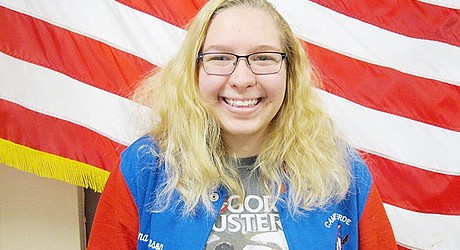 In January, Celeena Johnson was named to Yavapai College's 2020 All-Arizona Academic Team.
Reader Poll:
Should our local school boards reopen schools this month?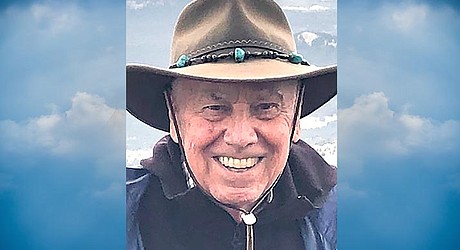 Herbert Plocher, 1934-2020 Herbert (Herb) Plocher, 85, former resident of Columbus, Ohio, passed away at Circle of Life, Alzheimer's Home, in Cottonwood, Arizona on July 27, 2020, with his daughter Claudia by his side.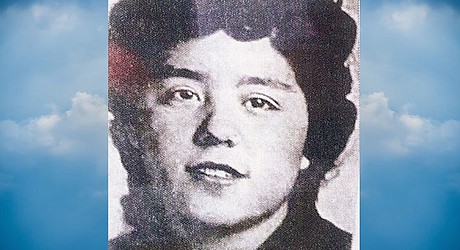 Vera Ballesteros Reyes entered into eternal peace on July 27, 2020.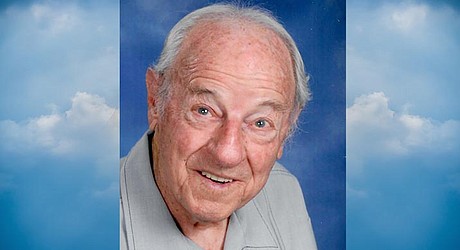 William B. Mewhinney, 93, of Cottonwood, Arizona, passed away July 21, 2020.
Fire crews battle the Pig Fire in early August 2020.