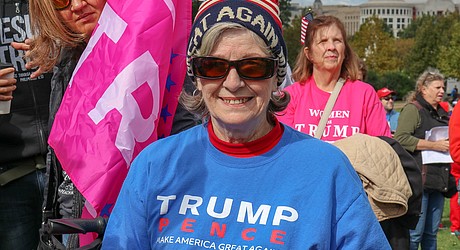 With chants like "Pelosi's got to go" and "Four more years," protesters at the March for Trump event waved signs and "Trump 2020" flags as they marched down Pennsylvania Avenue to Capitol Hill. There, they called on a higher authority before calling on lawmakers.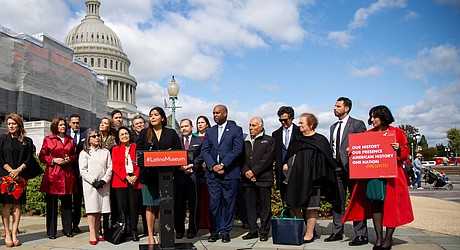 The dream of a national museum dedicated to the Latin American experience took one step closer to reality Thursday, as lawmakers and advocates touted a bill that they think has a good chance of putting a museum on the National Mall.
Hispanics, Native Americans and African Americans are most at risk for diabetes, with racial and ethnic minorities reporting the highest rates of the debilitating disease in the U.S.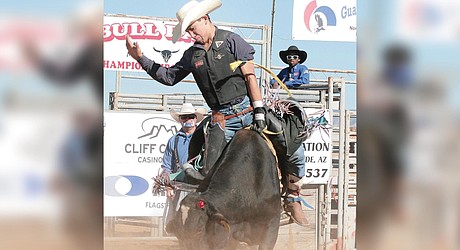 More than 2,300 spectators – and more than $3,500 in added money – played a role at this year's Bull Bash, held Oct. 11-12 at Cliff Castle Casino Hotel's Stargazer Pavilion.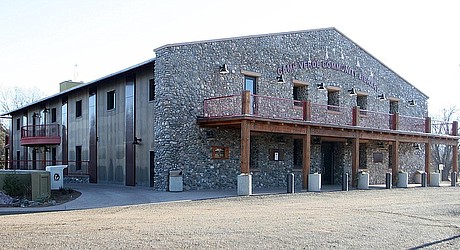 At 1 p.m. Tuesday, Oct. 22, the Camp Verde Community Library invites the public to its annual members' meeting for treats to munch and time to mingle.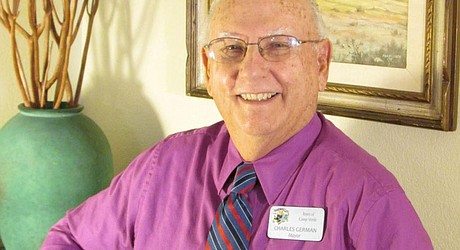 Former Cornville resident Gary Chamberlain and Camp Verde Mayor Charlie German are Vietnam veterans who understand the value of veterans mentoring the community's youth.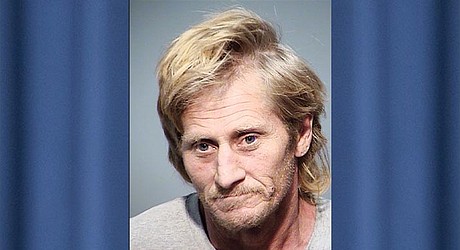 Cottonwood man was booked into the Yavapai County Detention Center on four counts of Child Molestation in Camp Verde on Wednesday.
A man whose plea bargain agreement resulted in last week's sentence to three years probation has resigned from the Cottonwood Police Department.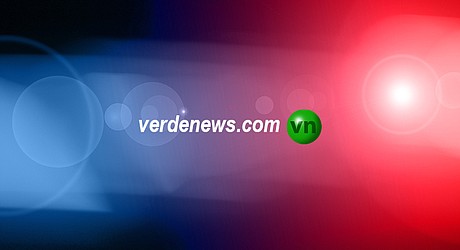 The Yavapai County Sheriff's Office is investigating what is believed to be a murder-suicide that occurred in Verde Village.
Reader Poll:
Do you support the construction of a new Arizona freeway from Nogales to Kingman that would link to Interstate 11 in Nevada?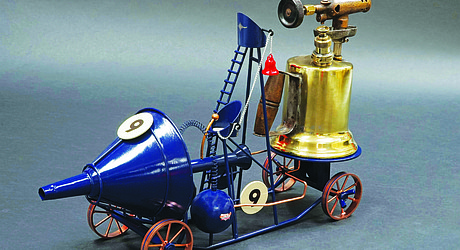 Working artists in the Verde Valley are opening their private home studios to visitors the weekend of Oct. 25-27.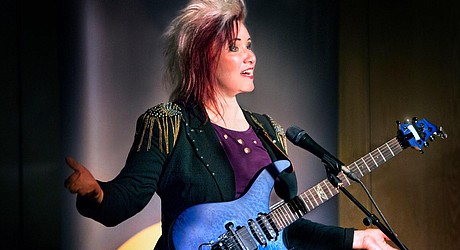 World-renowned and prolific guitarist Jennifer Batten will grace the showroom at Sound Bites Grill Friday and Saturday, Oct. 18-19, at 8 p.m.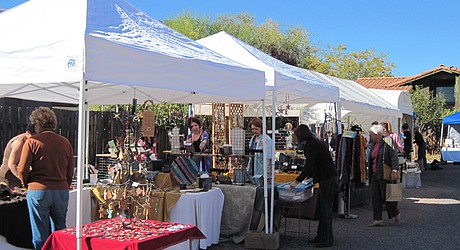 The gift-giving holiday season is fast upon us all. What do we do for those on our list who have everything?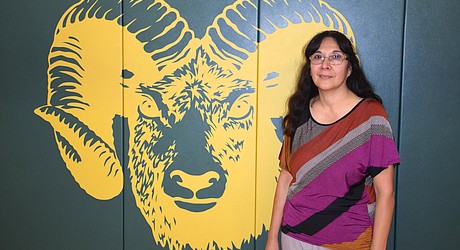 Even before she coached for decades, Lynda Chavez was already a Verde Valley sports legend.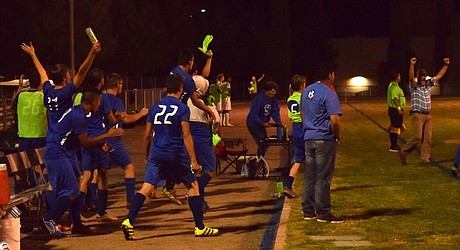 Camp Verde High snapped their Chino Valley losing streak, avenged another 2018 loss and took commend of the region on senior night.
After being slotted in the 3A in the AIA's initial 2020-2022 placements, Camp Verde appealed on Tuesday in an effort to remain in the 2A.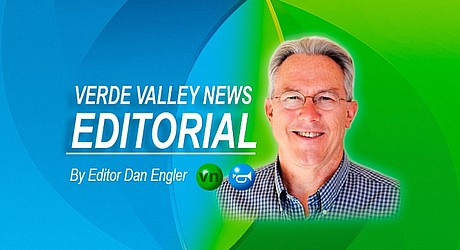 The issue of student-athlete drug testing at Mingus is one that needs to be debated and decided on the basis of fact and not emotion.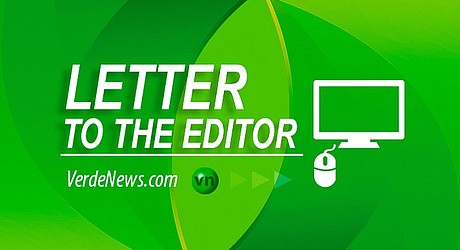 Rimrock is not a wealthy area. We enjoy a quiet lifestyle, which is becoming more and more rare in Arizona. The area is generally single family residences, with a mix of site built and manufactured housing. There are very few multifamily housing units.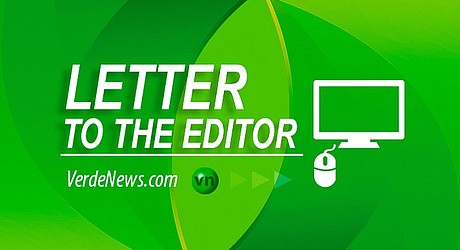 The Town of Camp Verde would like to thank and congratulate all of the individuals and organizations who worked together to help make Fort Verde Days such a success.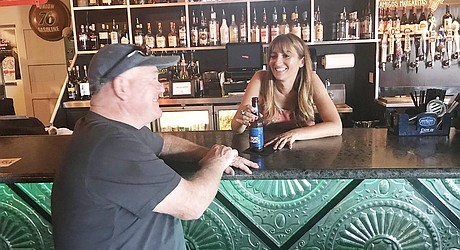 In addition to the modern bar ambiance of Americana, Rebecca Riffel and her family also try to foster an environment that supports community, and a sense that we're all in this life together.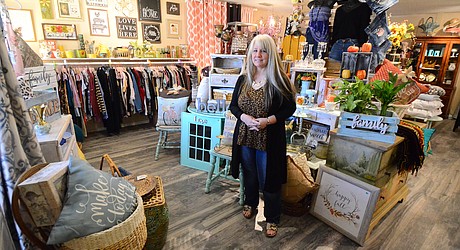 Iva Wood opened Sissy's Consignment Cottage Boutique recently at 56 S. Main St. in Cottonwood.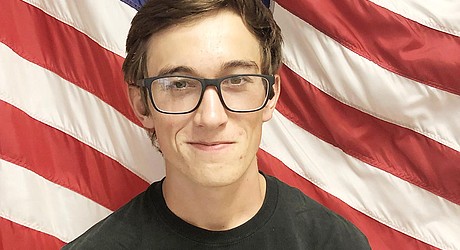 Camp Verde High School has announced that senior Benjamin Perez is the school's September Kiwanis Student of the Month.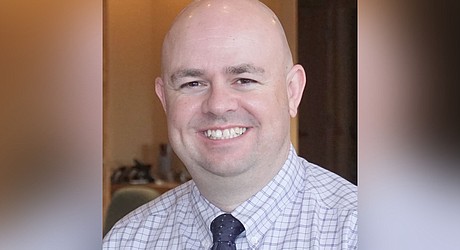 Mark Tufte, VP/Market Manager of Country Bank in Cottonwood, graduated from the Graduate School of Banking at Colorado's 69th Annual School Session hosted at the University of Colorado in Boulder.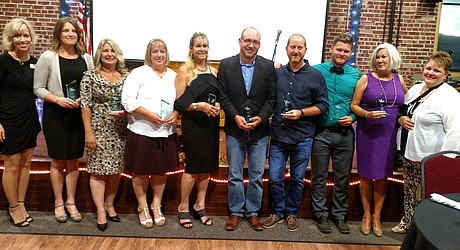 Class XIII graduates of Verde Valley Leadership were honored during a dinner ceremony Friday at the Verde Valley Senior Center.
Reader Poll:
Do you support the construction of a new Arizona freeway from Nogales to Kingman that would link to Interstate 11 in Nevada?
Terry Les Mulford, 58, passed away in Tucson, Arizona, on October 1, 2019.
this fumble changed the game