State lawmakers took the first steps Wednesday to what could be a doubling of the state's gasoline tax.
A federal judge has concluded that Customs and Border Protection is detaining people in a way that violates their rights.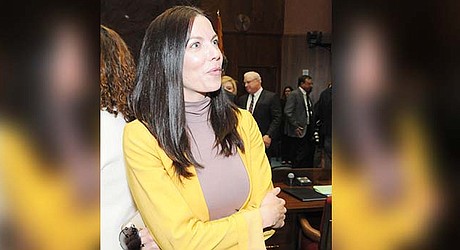 Women who want to get breast implants would be required to get more information about the side effects, under the terms of legislation approved Wednesday by a Senate committee.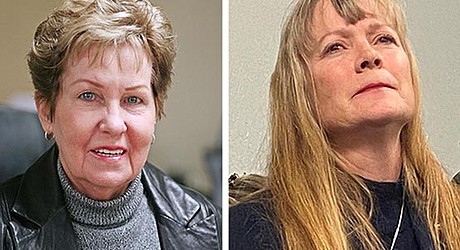 "If any apologies are in order, it is Ms. McPhail who needs to apologize to the citizens of Camp Verde, the entire council, and especially to councilors Joe Butner and Bill LeBeau for her behavior in public and her written communications," German wrote.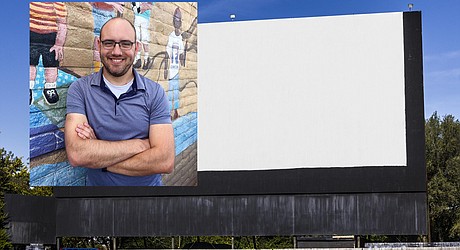 Last fall, Dave Meyers went to drive-in movies in the San Diego and Austin communities. In April, the Cottonwood resident plans to open a mobile drive-in movie theater on State Route 260.
At $2.98 million, Tierra Verde Builders came in as the low bid on Phase 1B of the Camp Verde Sports Complex.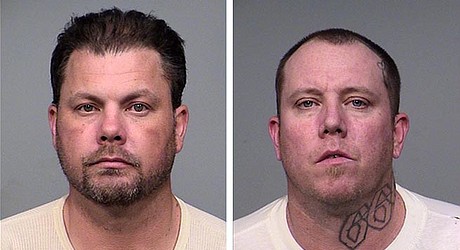 At about 10:20 a.m. Saturday, Feb. 15, Cottonwood police arrested two men believed to be shoplifting at the Cottonwood Walmart.
At about 5:45 p.m. Saturday, Cottonwood police arrested a man and woman, both age 25, for possession of drug paraphernalia.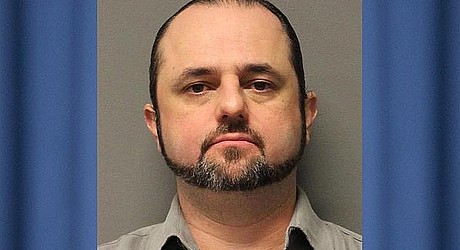 A jury awarded nearly $5 million to two women last year in a civil suit against a Cottonwood man who is now about to stand trial on felony sex offense charges stemming from the same incidents that led to the civil suit.
Reader Poll:
Should the Camp Verde Town Council invoke censure and sanctions against council members Joe Butner and Bill LeBeau?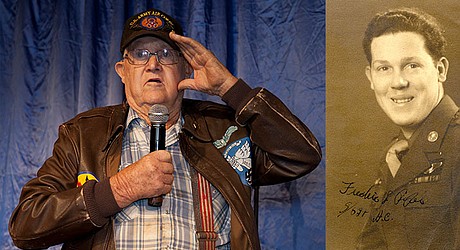 The Sedona Heritage Museum will host a special presentation Thursday, Feb. 20, 10 a.m., at the Museum when Sedona native Fred L. Piper will talk about his experiences as a WWII ball turret gunner on a B-17 named "Flak Eater."
Friends of the Verde River presents the eighth annual Verde River Runoff, Saturday, March 21 in Camp Verde.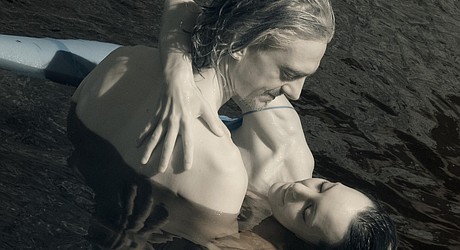 Professional photographer Pam Taylor will present at the meeting of the Sedona Camera Club starting at 6 p.m. Monday, Feb. 24, at the Christ Lutheran Church, 25 Chapel Road, Sedona.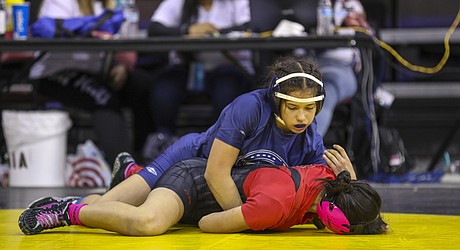 PRESCOTT VALLEY – Boys high school wrestling participation numbers are dropping, but girls high school wrestling is booming in Arizona since it became a sanctioned sport two years ago.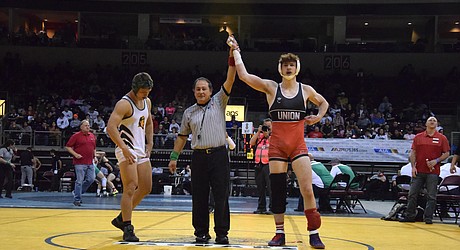 PRESCOTT VALLEY — Mingus Union boys wrestling finished fifth and junior Conrad Brady won a state championship on Saturday night.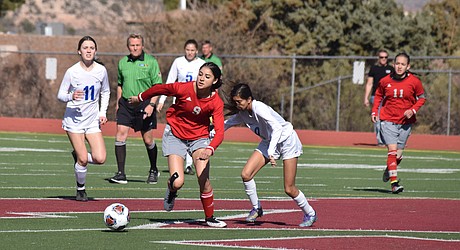 Mingus Union girls soccer moved on to the elite eight with an overtime win.
Rants & Raves will be your chance to sound off in 40 words or less about what you like most, or least, about the Verde Valley, or to share your insights on the local, state and national news issues of the day.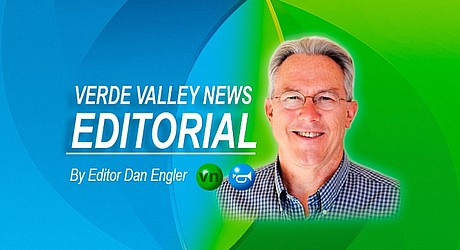 Status quo seems to not exist in the vocabulary of still-new Cottonwood City Manager Ron Corbin.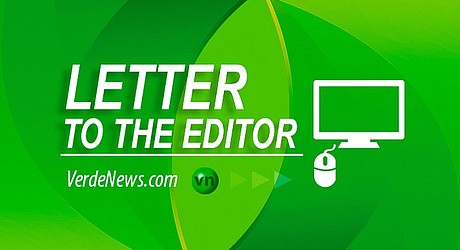 Hooray for Dorothy Pedros letter of Feb. 14. I believe far more people agree with her than not.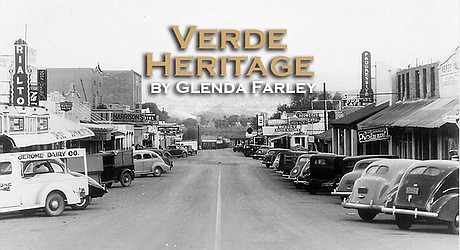 The large lake extending from near the Wingfield Warehouse at Camp Verde to the dam is expected to be a great benefit to the Verde, Paradise, and Deer valleys and to Arizona.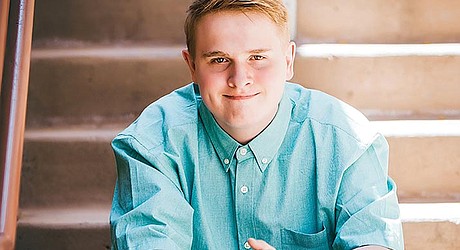 Tim dreams of having his own YouTube channel or game show and would love to learn about media production.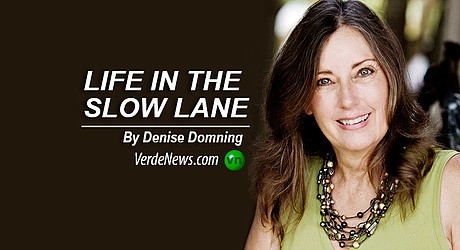 Christina and I are shifting between her chainsaw and my hand saws and clippers. My fingers ache, my hands are sore, my arms are scratched.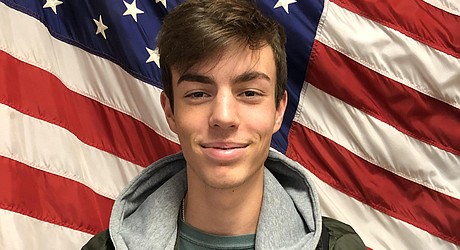 Camp Verde High School senior Justin Ritzenthaler is the school's Kiwanis Student of the Month for December. Ritzenthaler has a 3.9 GPA and is ranked fourth in his class.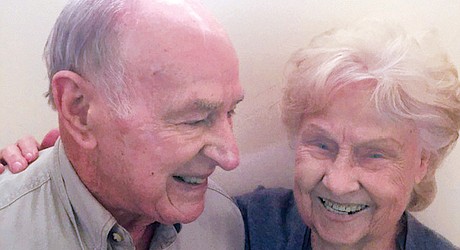 Bill and Tina (Kaufmann) Bryant of Oak Creek Valley celebrated their 70th wedding anniversary Nov. 29. They were married at the Eastside Church of the Nazarene in Phoenix Arizona.
Camp Verde High School has announced that senior Coke Bast is the school's October Kiwanis Student of the Month.
Reader Poll:
Should the Camp Verde Town Council invoke censure and sanctions against council members Joe Butner and Bill LeBeau?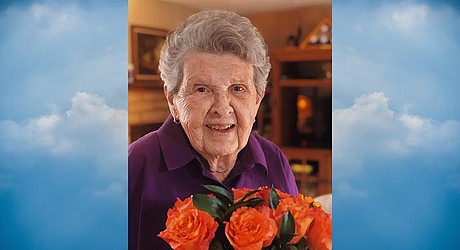 Ruth Marie Busse Oestmann, 95, of Cottonwood, Arizona, was welcomed into the arms of her Lord Jesus on February 13th, 2020.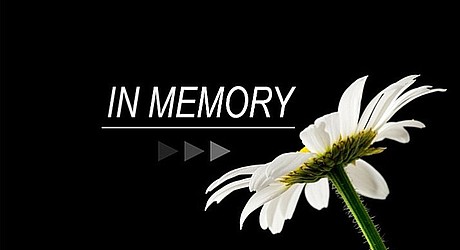 Bruce Elliotte White, age 67, was born on December 15, 1952 and passed away on February 3, 2020.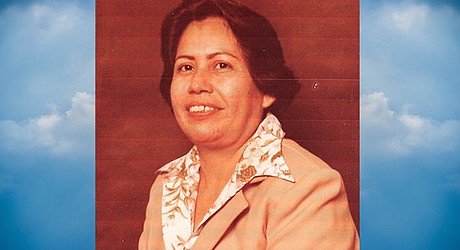 Martina Luna, 89, of Cottonwood, Arizona, passed away at home on February 9, 2020.
this fumble changed the game