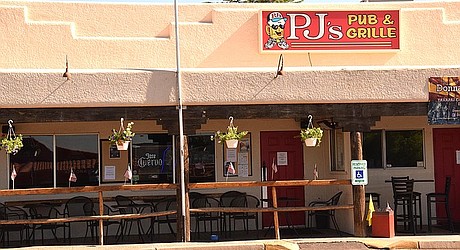 Gov. Doug Ducey is justifying his directive to liquor investigators and police to ignore violations of some state laws by restaurants because they need the money from the otherwise illegal sales they are being allowed to make.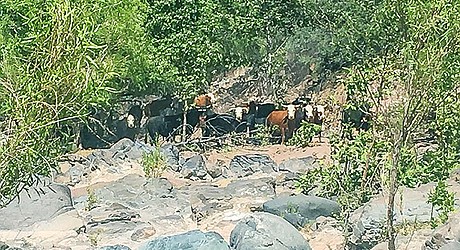 Environmental groups have filed suit to remove most of the cattle off of 143 miles of the Verde River watershed.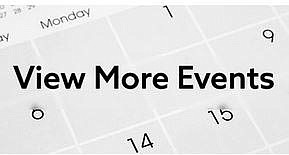 Here are some events and other announcements about things happening in the Verde Valley.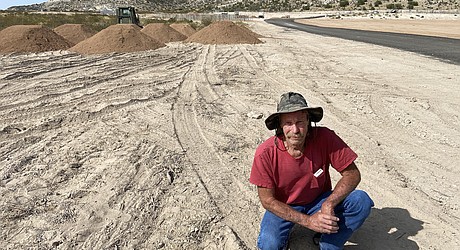 Watching his daughters race in their go karts makes Matty Scott one proud papa.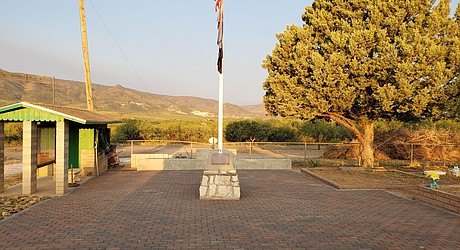 The woman they knew as Monie wasn't a veteran of the nation's armed forces. But her husband Darrel was.
CAMP VERDE — Wednesday, the Camp Verde Town Council will consider borrowing $1.2 million as it builds plans for sewer service along State Route 260. The planned sewer expansion would begin at Interstate 17 and continue to about one-half mile west of the Aultman Parkway roundabout.
According to a Sept. 19 news release by the Yavapai County Sheriff's Office, witnesses said they heard the woman yelling that her baby was not safe.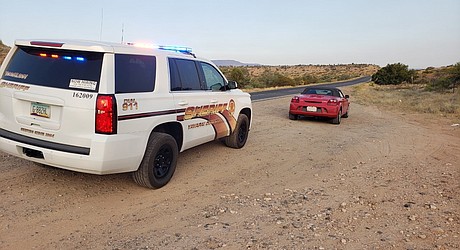 Utilizing grant funding from the Governor's Office of Highway Safety, a Yavapai County Sheriff's deputy conducted traffic enforcement along a stretch of Cornville Road outside of the Cornville community on Wednesday, Sept. 16,
A 17-year-old boy arrested Sept. 12 for threatening party-goers with a handgun will be tried as an adult.
Reader Poll:
How will you vote in the 2020 General Election?
Early voting in person

0%

Early voting by mail

50%

Early voting at Yavapai County drop box

17%

In person on Election Day

33%
6 total votes
See past polls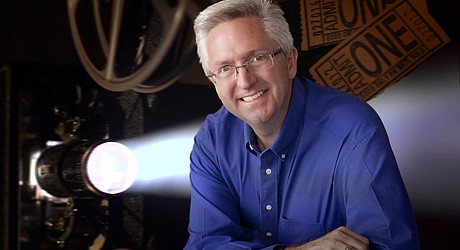 For Patrick Schweiss, life has been one big holiday since he took over as executive director of the Sedona International Film Festival in July 2004.
Emerson Theater Collaborative presents The i'Mpossible Project: Kicking My Blue Genes in the Butt, Sept. 24-26. All shows are at 7 p.m.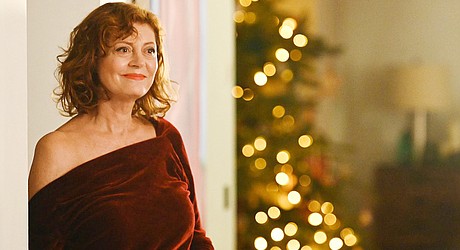 The Sedona International Film Festival presents the Northern Arizona premiere of "Blackbird" showing Sept. 18-24 at the Mary D. Fisher Theatre.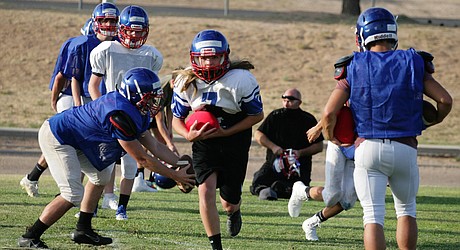 Camp Verde football has eight returning players on its offense, and eight on its defense.
Camp Verde cross country prepares for its Sept. 16 season opener at Fountain Hills High School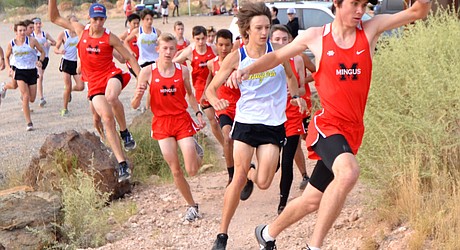 The Mingus Union boys and girls cross country teams kicked off their 2020 campaign Saturday by splitting a pair of dual meets against Prescott.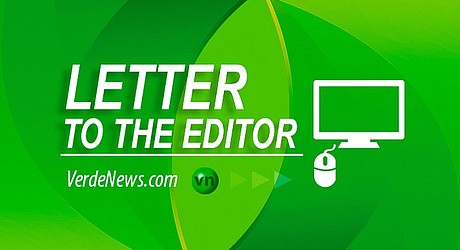 Again thanks to the people of Cottonwood and the excellent staff of your community pool who make my time there so relaxing and comfortable.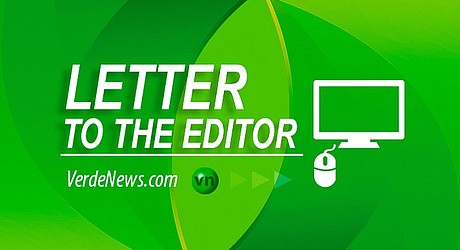 We have a moral obligation to protect our citizens, and especially our young people. Please vote down this referendum.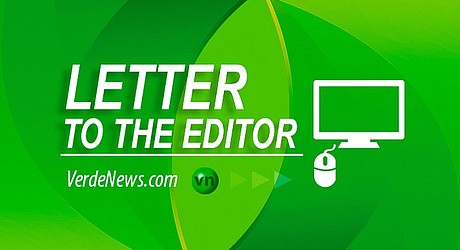 Is this Operation Trident or something from Cottonwood's education governing boards?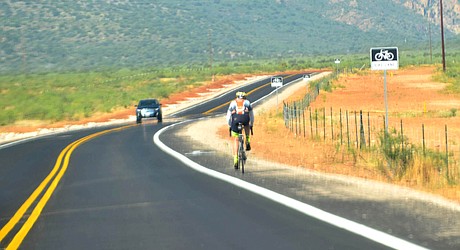 Welcome to the Verde Valley's best new bike ride – Odgen Ranch Road.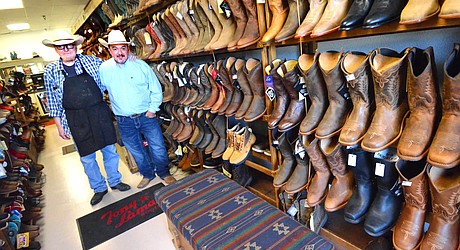 Casey Anderson has opened Casey's Cowboy Shop in the Safeway plaza, and the store is a "modified version" of the long-time Cowboy Shop that has been in operation in Cottonwood since 1983.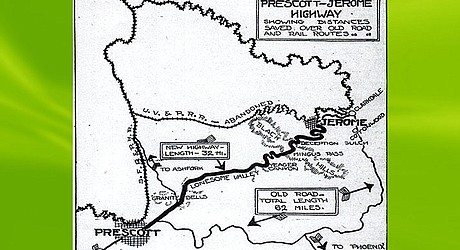 The travel distance from Prescott to Jerome was cut from 62 to 32 miles.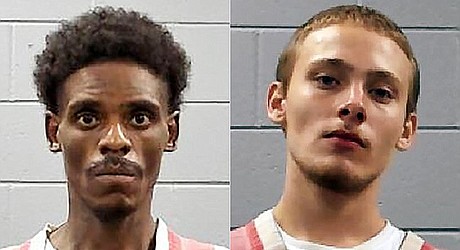 A drone carrying marijuana, cigarette lighters and cellphones got caught in a net above a Mississippi prison fence, resulting in the arrest of two men, state corrections officials said.
After 13 years, a South Florida city has overturned a ban on "saggy pants" — bottoms that reveal the wearer's underwear.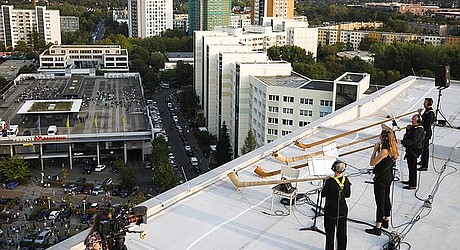 Musicians have taken to the roofs of apartment blocs with alphorns in the German city of Dresden to perform a concert featuring distant harmonies at a time when cultural events have been disrupted by the coronavirus pandemic.
Reader Poll:
How will you vote in the 2020 General Election?
Early voting in person

0%

Early voting by mail

50%

Early voting at Yavapai County drop box

17%

In person on Election Day

33%
6 total votes
See past polls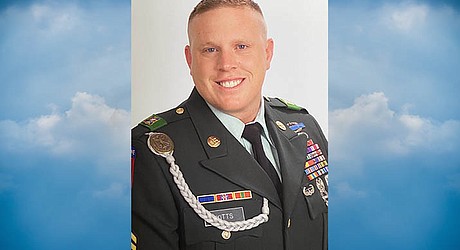 Brandon, a US Army Ranger serving in Bosnia, Kosovo, Afghanistan and Iraq received the Silver Star, Bronze Star, 4 Purple hearts along with other Army Achievement and Commendation medals.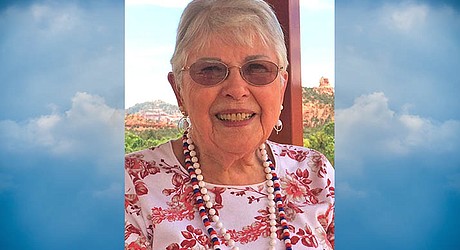 Born in La Habra, California on November 15, 1925, Viola Darden Tschann Lawrence was 4th of 5 children. She graduated from Anaheim High School.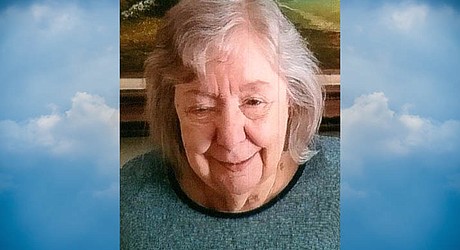 Susan Schwab Rothlauf passed away at age 79 in Cottonwood, Arizona.
Fire crews battle the Pig Fire in early August 2020.