Verde Valley Newspapers is upgrading its phone system today, Friday June 29, 2018, between 8 a.m. and 10 a.m.
John Edwin Tennyson, 72, of Cottonwood, Arizona went to be with the Lord February 4, 2014. John is survived by his wife Kathleen, brother Robert, children Mark, Matthew and Alex, grandchildren Michael, Robert, Nicole and David.  John taught school in Casa Grande and Shonto Boarding School.  We moved to Cottonwood in 2011.  A memorial service will be held in the chapel at Verde Baptist, 102 S. Willard St., Cottonwood, March 5 at 11:00 AM.Information provided by survivors.
The year was 1978. I was 15 and graduating from John F. Kennedy Jr. High in Springfield, Mass.
By Maggie Lovett
July 20, 2012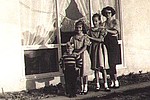 Top, in 1960, the Flocken children posing for their father who developed his own prints: Paul, Sandy, Marie & Anita
By Sandi Ashton
July 20, 2012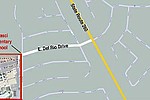 The Verde Valley Prime Time Fair, celebrating senior living, is May 12 at a new location.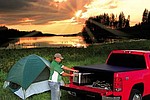 The classic American road trip is no longer just for cashless college kids; men of all ages are taking to the road for a unique vacation where driving is just as much a part of the trip as the destination itself.
There are plenty of reasons to rejoice about retirement - more time to spend with your family, the ability to travel more and the opportunity to pursue your true passions.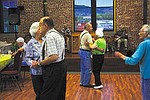 If you talk to Executive Director Elaine Bremner, you would think it's a party every day at the Verde Valley Senior Center. And that's not far from the truth.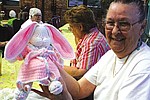 Most Fridays after lunch at the Verde Valley Senior Center, you'll find a group of women indulging in a shared passion for needlecraft.
By 2020, an estimated one in six people will be 65 or older, and most will be licensed to drive.