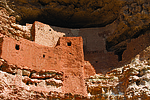 Montezuma Castle is celebrating its 115th year as a national monument by hosting local author Rod Timanus for a book signing on Saturday, Dec. 11 from 11 a.m. to 3 p.m.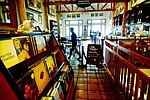 You probably won't get to meet the local resident who fronts alternative metal bands at his upcoming album release parties. But the event might still draw a crowd.
USS Houston and the Death Railroad OLLI, the Osher Lifelong Learning Institute, will host Maureen McIlroy McCabe in its May 9 Brown Bag Brain Buzz. McCabe will tell the amazing story of her father, Maurice Hurd, who was part of the surviving crew of the U.S.S. Houston, torpedoed by the Japanese navy on March 1, 1942.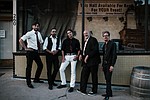 The band originally began as the costume-clad theatrical group, Yin Yang & Zen Some. Over the years, they were booked more under the moniker, The Naughty Bits – Yin Yang only appearing on Halloween. Now, they're sticking to The Naughty Bits.
Mark your calendars for Saturday, Oct. 6t. This is the day the Clarkdale Downtown Business Alliance along with The Clarkdale Foundation and The Town of Clarkdale bring you our biggest and best party of the year. Join us from 1-9 pm for our fifth annual Clarktoberfest on Main Street in Historic Downtown Clarkdale.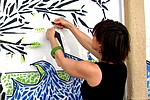 August 15th: Linda Brannock, Career Coach at Yavapai College will discuss what information you should include in a successful resume and what you probably leave out and why. She will also discuss resume formats.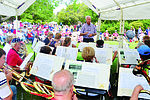 The Cottonwood Public Library is offering a new program for job seekers called Jobs 101. On the third Thursdays of every month patrons can learn how to take advantage of free library resources to help them on their way to a new career.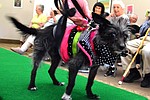 Don't miss the fourth annual Dogs on the Catwalk Red Carpet Fashion Show Charity Fundraiser and Adoption Event at Pawz On Main in Old Town Cottonwood.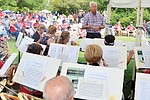 Come hear the Cottonwood Community Band as it provides music for Clarkdale's Old Fashioned 4th of July Celebration.
The Clarkdale Downtown Business Alliance along with The Clarkdale Foundation presents the second summer Block Party.