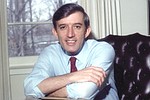 Presidents, by the very nature of their job, have to put up with a lot of criticism, and Donald Trump gets more than his share of, well, downright insults.
By By Donald Lambro
July 16, 2019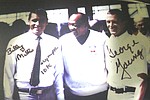 When told Friday that Flagstaff has become the training site of choice for long-distance runners from all over the world, Young just laughed. "We knew that 50 years ago."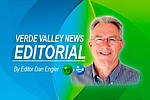 They don't mention this at the annual law enforcement career day. Dead guys in cars.
One of the biggest problems that comes with planning for a community's future transportation needs is that plans typically outlive planners.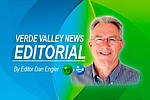 Legal debates can best be summarized by the philosophical clash between "a deal is a deal" and "let's make a deal."
Their response objecting to our Motion just re-confirms their position of not allowing the taxpayers an opportunity to vote regarding the proposed consolidation efforts to consolidate Mingus Union High School into the Cottonwood-Oak Creek School District.
By By Committee For Better Upper Verde Valley Schools
June 22, 2019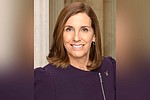 Six years ago, 19 members of the Granite Mountain firefighting team were tragically killed fighting the Yarnell Hill Fire near Prescott.
By By U.S. Senator Martha McSally
June 19, 2019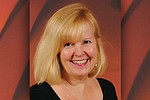 It happened again. I was stuck in the misery on I-17 over Memorial Day weekend. What should have been an easy drive became the nightmare called "going nowhere fast" for more hours than I care to consider.
By Around the Bluhmin' Town: Judy Bluhm
June 6, 2019
In a few weeks, we'll be saying goodbye to Gayle as Clarkdale's town manager. There will be no shortage of accolades to describe her two decades plus of service to the town and the Verde Valley.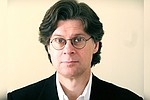 In the days before the Nunes memo was declassified, many of the nation's top current and former intelligence officials, members of Congress, and analysts in the press warned that declassification would do grave damage to American national security. It didn't happen.
By Byron York
May 30, 2019