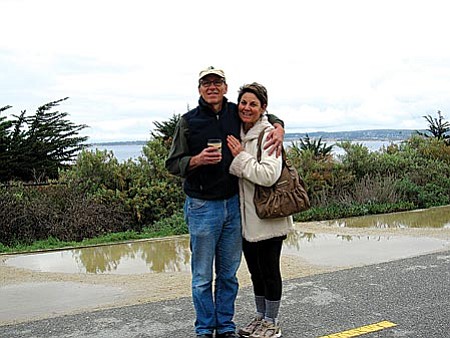 Originally Published: April 11, 2009 8:41 p.m.
Dan isn't a bad kid. At 16, he finds himself in a troublesome position. Mom is married to his step-dad. His step-dad has all kinds of physical problems, smokes, doesn't work and likes to use pot medicinally although it isn't legal in Arizona for that kind of use. Dan is the target of his step-father's own personal dissatisfaction and wrath. He is constantly admonished for his inability to "grow up" and take responsibility. Sometimes he is physically assaulted. Dan said someday he would like to be an architect. That's going to be a hard goal to reach since he dropped out of high school. Dan just couldn't take the stress at home. Now he's 19 and still struggling to find his way. Dan is basically homeless.
It is estimated that each day in Arizona 1,780 youth under 18 are on their own and homeless according to a report released by the Children's Action Alliance in August of 2005. Homeless youth will choose to stay under the radar screen waiting for the magical 18 year-old milestone and their move into "independence." Of course independence is never what it seems.
In 2004, Arizona law enforcement agencies filed 5,534 arrest reports for runaways, a number that is increasing every year. A large percentage of these teens run away from home because they were abused or abandoned. They drop out of school and seldom have the resources to work.
Kids who run or are homeless often expect the worst; fearing the judicial system, severe consequences and no way out. It is this hopelessness that causes them to stay on the streets once they have run. Overcoming this barrier takes cooperation from the community, law enforcement and the juvenile probation office (JPO) to assure that children without other criminal offenses can rebound into positive outcomes.
Scott Mabery, director of Yavapai County Juveniles Court Services, estimates at least one runaway youth per week that would benefit from a Transitional Living Program (TLP) in the Verde Valley. Superior Court Judge Eileen Bond agrees with Mr. Mabery. Many children in need of TLP services end up in the criminal justice system standing before judges such as Judge Bond. These children frequently find themselves buried deeper and deeper in a system that was never designed to deal with their non-criminal issues. What they need is support and TLP services, not the strict rules laid down for them by judges and probation officers.
Then there are kids who are ousted from their homes. Dan Tomlinson, Supervisor with the Yavapai County Juvenile Probation Office (JPO) in Cottonwood estimates JPO receives two calls a month on these youth. Cottonwood Police Chief Jody Fanning identifies many of them as "home hoppers." Their parents kick them out and they have nowhere else to go. Repeatedly the teens are blamed for not living up to expectations, falling short on responsibilities, or being downright oppositional with their parents.
Project Self-Reliance (PSR), an Arizona non-profit corporation, was founded to provide learning and living opportunities for at-risk, runaway and homeless youth (RHY) as well as youth transitioning to adulthood. Bill McDorman and Belle Starr, founders of Project Self-Reliance, foster high needs, therapeutic teenage girls. Their goal is to develop, manage and offer a potpourri of programs and services in the Verde Valley, Arizona, to transition youth between the ages of 16 and 21.
Specifically, PSR will address the need to create a "continuum of care" for the homeless turning 18 until they become self-reliant. PSR hopes to accomplish this by coordinating federal, state and local services and/or funding and making sure that they are delivered in an efficient manner. Often kids who turn 18 have no idea how to set up their lives, or how to take advantage of what services and funding are available.
Currently there are no comprehensive Transitional Living Program services with a housing component from Cottonwood to the east, west or north. The closest services are 55 miles away in Prescott to the southwest.
Through their non-profit, they were able to raise the money needed to produce what they are now calling The Teen Summit. The Teen Summit is a day-long workshop slated for Friday, April 17th at the Old Town Center for the Arts in Cottonwood, on Historic 89A, from 9 am until 4 pm.
Participation in the Teen Summit is free. Registration is required for those wishing to enjoy lunch. Drop-ins are welcome. Teens between 16 and 21 are especially encouraged to attend and will be paid a $20 stipend for their participation (limit 10). Seating capacity at the Old Town Center for the Arts where the Teen Summit is being held is 140. Contact Belle Starr at 928.649.8180 or belle@seedsave.org.
More like this story