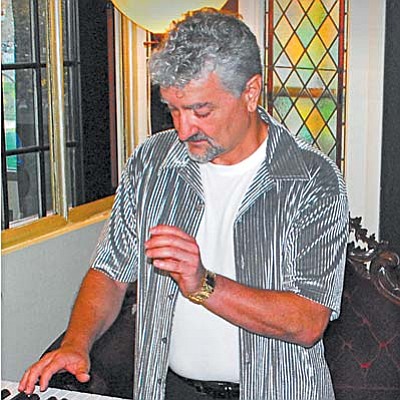 Originally Published: November 12, 2012 12:57 p.m.
Studio Live presents piano virtuoso Louis Colaiannia on Friday, Nov. 16, at 7:30 p.m. Tickets are $15 in advance and $20 on the day of the performance.
Louis Colaiannia (coal-ee-AH-nah) is a native of Denver, Colo. He has pursued music his entire life, with the simple goal of sharing his gift with the world. Louis is a master of classical piano, an accomplished songwriter, arranger and performer. His music has inspired the lives of thousands of people in performances that have been referred to as, "Stunning in their power and beauty".
Now in his 50s, (and as energetic as ever), Louis is embarking on a public career, performing around the Denver area, and nationwide. He released two new albums in 2011. Louis holds the Mozart Award for his contributions to music, and his latest releases show his versatility, breaking into the contemporary jazz, new age and "chill" realms. His masterful interpretations of the electronic keyboard and traditional piano combine with his skillful arrangements to create music that moves the soul.
He released an album in December of 2011 that was selected by New Age Music World as a Top 12 Best Holiday Album. He still has music on the top New Age charts. Louis has performed in: Denver, Colorado Springs, Sedona, Chicago, Kansas City, Cincinnati, Des Moines, Lexington with upcoming concerts scheduled for Las Vegas and Scottsdale.
For more information please contact the Sedona Performing Arts Alliance/Studio Live at (928) 282-0549. Tickets are available online at www.studiolivesedona.com or at the Studio Live box office located at 215 Coffeepot Drive in West Sedona.
The Sedona Performing Arts Alliance is a 501(c)3 organization dedicated to advancing the Performing Arts thru Education, Live Performance and Artist Support. Studio Live is a tool for the SPAA to reach audiences and showcase their craft.