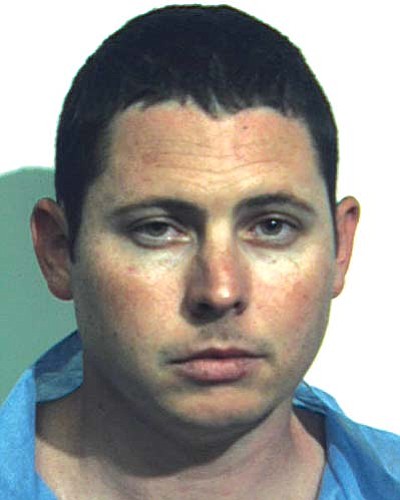 Originally Published: May 16, 2013 2:23 p.m.
CAMP VERDE -- Richard Thomas Butts will serve at least 8.5 years in prison, but possibly much more for firebombing a Verde Valley Medical Center Angel-3 medical helicopter last May 25.
Tuesday, Butts accepted a plea agreement that also included endangerment charges and aggravated DUI from an earlier collision on Interstate 17.
Butts will face a mitigation hearing and sentencing the afternoon of June 18.
Prison time in this case is mandatory.
Butts was told that if both cases were to go to trial and he lost on all counts and then all counts were sentenced to run consecutively, the defendant could face as much as 90 years in prison.
But Judge Michael Bluff also advised Butts that should he accept the plea agreement, he could serve a maximum of 50.25 years if all charges were run consecutively.
His attorney also advised the defendant that the sentence could be a minimum of 8.5 years if charges were to run concurrently within each case, and the two cases sentenced back-to-back.
Some of the charges from the DUI case would be dismissed under the plea, though the Molotov cocktail bombing of the helicopter would stand as indicted.
Restitution could be high for Butts, as much as $1 million to the Verde Valley Medical Center alone plus $250,000 for the three victims of the DUI and $7,000 to ADOT for the guardrail replacement in the DUI case.
More like this story