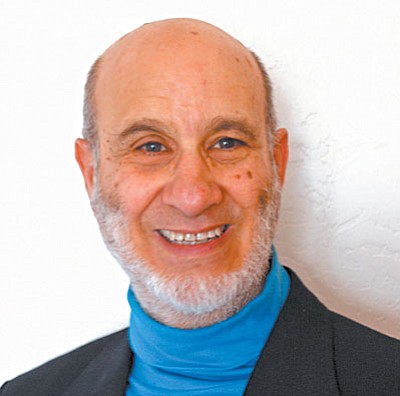 Originally Published: August 17, 2016 2:56 p.m.
Two band compositions by Cottonwood composer, Sy Brandon, have recently been selected for awards in two band composition contests.
His composition "Portrait of Don Quixote" received first prize in the Hillcrest Wind Ensemble's 2016 Composition Contest and his composition "Rescue" was selected to be performed by the West Point Band on their September 11 Celebration of Service Concert.
The Hillcrest Wind Ensemble, one of Southern California's finest adult musical organizations, celebrates over 25 years of providing quality musical programs for the greater San Diego community.
Originally called San Diego's Finest City Freedom Band, the group was formed to bring music to the LGBT community as a marching band that also played concerts. With the turn of the new century, the band evolved into an elite wind ensemble, playing more advanced music with a new mission of embracing diversity within its ranks as well as promoting quality music to all of San Diego. The composition contest awards cash prizes as well as a premiere performance during the October 8, 2016 concert in San Diego.
"Portrait of Don Quixote" consists of three continuous sections. The first section represents Don Quixote's heroic deeds. The second section represents ideal love and the third section portrays Don Quixote fighting imaginary battles with windmills. The windmills are metaphoric for imaginary battles that humans sometime create in their own lives.
On the 15th anniversary of 9/11, fifteen one-minute works will be premiered by the West Point Band to honor the memory of men and women who serve. In a unique collaboration, the West Point Band joins contemporary music organization, Vox Novus to present Fifteen-Minutes-of-Fame: A Celebration of Service. The West Point Band will premiere 15 one-minute pieces created by composers who were responding to the theme "service" and what it means to all different kinds of people - such as military, first responders, community service, and everyday kindness.
Brandon's "Rescue" was one of 15 works selected from almost 100 compositions written specifically for the West Point Band as part of Fifteen-Minutes-of-Fame, a Vox Novus music project. "Rescue" was written in honor of all military personnel and first responders involved in rescue operations. Intense sections of horror alternate with sections portraying rescue workers rushing to assist. The piece ends triumphantly indicating the success of the rescue operation. Fifteen-Minutes-of-Fame: A Celebration of Service will be premiered by the West Point Band at Trinity Church, 75 Broadway, New York City at 2:00 PM on September 11, 2016.
The West Point Band is the Army's oldest musical organization and continues to provide world-class music to educate, train, and inspire the Corps of Cadets and to serve as ambassadors of the United States Military Academy and the Army to local, national, and international communities. Its innovative programs and performances are enjoyed across the globe through regular television, radio, and recordings.
Vox Novus is a new music production and promotion company. Through concert programs such as Fifteen-Minutes-of-Fame, Vox Novus seeks to empower composers, musicians, and community music creators. Finding innovative methods of concert formats and presentation, Vox Novus introduces audiences to the vast wealth of music being created by today's composers and musicians. Since 2000, Vox Novus has premiered the works of thousands of composers in more than 500 performances throughout the world.
Dr. Sy Brandon holds the rank of professor emeritus of music from Millersville University, Millersville, PA where he taught low brass, composition, orchestration, music history, electronic music and music industry. In 2010, he was commissioned by the Arizona Commission on the Arts to compose the band composition to celebrate Arizona's Centennial in 2012. In 2015, he was selected as the recipient of the Thor Johnson Memorial Commission sponsored by the Delta Omicron Foundation. Dr. Brandon has received widespread acclaim for his compositions including numerous first prize awards. He was an American Prize finalist and semi-finalist in 2012 and 2013 in several composition categories.
Brandon's music has been recorded and performed both throughout the United States and abroad, including performances by the United States Army, Navy, and Air Force Bands.
More like this story