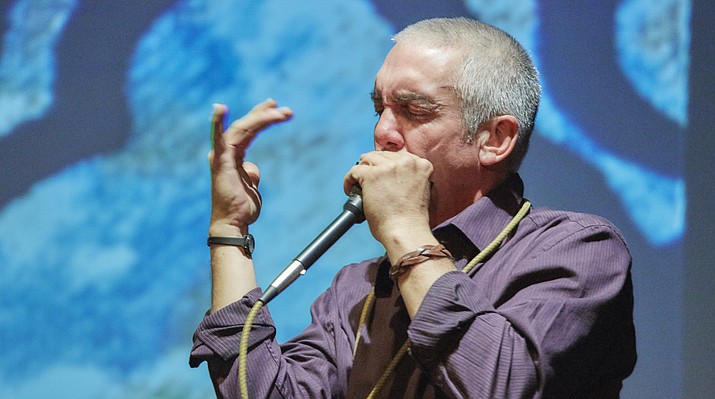 ---
---
Heart Dance Records announces the release of their Arizona holiday compilation album entitled Christmas from the Heart.
Saturday, Dec. 10th at 7 p.m., Relic's Restaurant will host the label's only Sedona area holiday dinner showcase performance featuring Louis Landon, Art Patience, Sherry Finzer, and Darin Mahoney.
Finzer is an international award-winning flutist who masterfully performs on concert C, alto, and bass flutes. Guitarist Mahoney plays on one-of-a-kind acoustic instruments he has crafted by hand; Art Patience is known for his stylish harmonica skills and performances with legendary Windham Hill pianist Scott Cossu.
These artists and award-winning pianist Louis Landon team up for this exclusive performance of both original and holiday music.  Each performer is a formidable talent and Arizona musical treasure in their own right, but as a group, they have created a wholly unique and mesmerizing sound.
Call 928-282-1593 to make your reservation. Enjoy the holiday show!
Relics, formerly Rainbows End, was a favorite hangout of some of the classic Hollywood heroes such as John Wayne.  Relics Restaurant is located at 3235 W. Highway 89A in West Sedona. Autographed Christmas from the Heart CDs will be sold at the event.
If You Go …
• What:  Christmas from the Heart Dinner Showcase
• When:  Saturday, December 10th, 7 p.m.
• Where: Relics Restaurant and Roadhouse, 3235 W. Hwy 89A
• How Much:  $15 + dinner entree purchase or $20 show only with 2 drink minimum
• More Info: 928-282-1593, www.relicsrestaurant.com