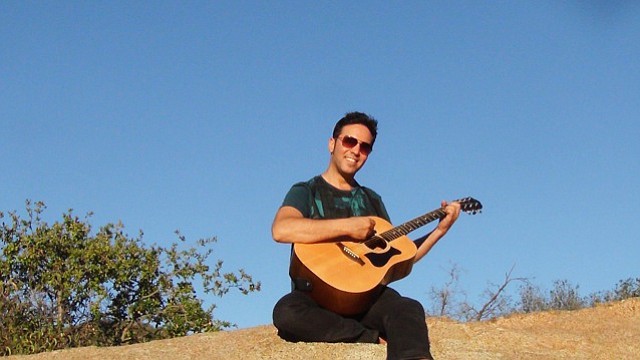 ---
---
Vino Di Sedona welcomes Winter back for a musical performance on Wednesday, Jan. 4, from 7-10 p.m. Winter's music is mesmerizing and has been described as "the perfect lounge act." Her music is a unique blend of Americana, folk, and burlesque.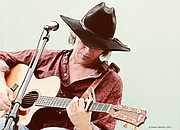 Get over the post-holiday blues at with music by David Harvey at Vino Di Sedona on Thursday Jan. 5, from 7-10 p.m. David is a local favorite who plays original music that can be heard on his CD "Ten Years Running" and classic rock favorites. According to Harvey, "Music is a catalyst of expression, it can touch you, but you cannot touch it. Experienced only through the moment of sound. What music means is still yet to be discovered." Harvey always delivers quality entertainment that keeps his audience toes tapping.
International singer-songwriter Darius Lux performs music live at Vino Di Sedona on Friday Jan. 6, from 7-10 p.m. Darius is an award-winning artist who specializes in classic, uplifting pop with soulful vocals. Lux plays classic covers from Van Morrison to John Mayer, and his original songs connect with the heart through inspiring themes that range from empowerment to romance. His smooth voice and looped guitar stylings create an earthy blend of popular music, rock and reggae that you can relax or dance to.
Darius' life has been one of expansive adventures. Originally hailing from London, he's been creating music almost as soon as he could talk. His influences range from Sting, Otis Redding, U2 to OneRepublic, Jack Johnson and Jason Mraz.
Darius went to school in New York City, after which he worked for Sony/Warner Chappell writing songs for artists such as Daryl Hall and Jennifer Lopez. After living in New York, Darius travelled the world for a year, embarking on a life-changing pilgrimage that led to a move to Hawai'i, where he recorded his debut album, "Arise."
Next moving to Los Angeles, Darius put together a band, released several more albums, "Time is Now" and "We The Living," and music videos. All three of his albums feature songs that have been in film (The Butterfly Effect 3, Puncture Wounds) and TV (NBC, MTV, VH1, History & Discovery channels, Style Network and Oxygen Network).
Darius felt that his music resonated so much with Sedona that he packed up his house in Los Angeles and moved here, and now he is diving deep into the local nightlife.
Come enjoy this free performance at Sedona's most popular wine bar, Vino Di Sedona. Darius' soaring vocals and uplifting music is sure to entertain. For more information visit dariuslux.com.
Saturday afternoon wine tasting on Jan. 7 is accompanied by music by local musician Bill Barns. Barns also plays with his Celtic trio, The Gaelic Dogs.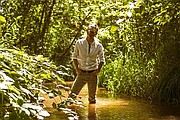 Night-time entertainment on Jan. 7 is by local sensation Decker, from 7-10 p.m. "When people ask what kind of music I play…I don't really know what to say. All I can really say is that the desert is integral to my sound," says Brandon Decker. Since 2009, the Sedona-based songwriter has written, produced and released a trove of mesmerizing music; an expansive palette of folk, gospel, rock and psychedelia recorded under the nom de plume Decker.
"Decker has managed to encompass typical folklore story-arcs and blend them with a nostalgic sound that is reminiscent of 90's guitar rock, modernized and reinvented to the point whereby they sound both unique and familiar; a rare combination." – Indie Music Reviewer Magazine
Rick Busbea performs at Vino Di Sedona for Sunday-Funday, on Jan. 8, from 6-9 p.m. After re-locating to Sedona from Los Angeles two years ago, Rick is becoming one of Sedona's favorite musicians. He puts on a high-energy show playing a lot of familiar tunes by the likes of Kenny Chesney, Jimmy Buffett and Jim Croce. If you are not at Vino Di Sedona on Sunday nights, you are missing out!
Monday, Jan. 9, brings music by Gina Machovina with guest TJ Brennan, from 6:30-9 p.m. Gina is best known for her virtuoso guitar playing and smooth, sultry vocals (it's hard to believe she used to be in a heavy metal band.) As a student and performer of classical guitar music for more than 30 years, Gina also played lead guitar and wrote music for her hard rock-band, Rising, in Southern California. More recently, Gina has performed solo as a singer/songwriter throughout the Pacific Northwest where she recorded her first CD, Mirrors. She now resides in Sedona and plays extensively throughout Northern Arizona.
Beautifully mesmerizing, Machovina's music is a soulful mix of guitar masterpieces with passionate vocal tunes spanning many decades. Gina is joined by percussionist TJ Brennan.
Sedona's best Open Mic night, hosted by Dan Rice is every Tuesday, from 6-10 p.m., at Vino Di Sedona. Each musician is allotted an amount of time, or number of songs, and every week brings a variety of new talent along with regulars like KB Bren, Randy J, Rick Busbea, Zack Mack, Vickie Moyer and Dave Rice who frequently play at Open Mic.
Vino Di Sedona Fine Wine and Craft Beer, is a Wine and Beer Bar, and Wine Shop, with nightly entertainment. Located at 2575 W SR 89A in West Sedona. For more information or to see the full calendar of events, visit www.VinoDiSedona.com or call 928-554-4682