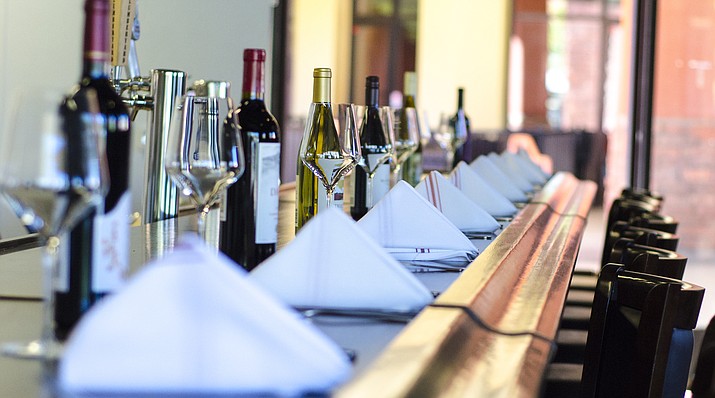 ---
---
SEDONA – J Wine Bistro is now open in The Collective Sedona center in the Village of Oak Creek, offering a seasonal menu with robust flavors at the heart of every dish.
Committed to providing the freshest of ingredients, J Wine Bistro will change menu offerings every few weeks and source produce locally whenever possible.
The exceptional service and a romantic, yet comfortable, atmosphere poises this new destination to be an instant favorite with locals and visitors alike.
The new Sedona restaurant brings 20 years of experience together with local ownership from husband and wife team John and Nikki Ramagli, who also own The Village Grind Coffee and Eatery.
"J Wine Bistro is a significant milestone in my career," said Co-Owner and Chef John Ramagli. "It's a culmination of the knowledge I've acquired over the years, paired with my love for creating complex flavor profiles and memorable dining experiences."
Ramagli has entrenched himself in the culinary arts with a focus on Italian wine and authentic Italian cuisine for the last two decades. Over the last ten years, he has held leadership positions for five-star and top-100 nationally ranked restaurants.
The second half of the dynamic partnership is Co-Owner and Manager Nikki (Nelson) Ramagli, who was born and raised in Sedona. After graduating from Sedona Red Rock High School, she attended Arizona State University where she earned a bachelor's degree in communications. Ramagli has a marketing background with a specialty in advertising, branding and business development.
"My beautiful hometown was an obvious choice when deciding on a location to start our business and our family," said Ramagli.
J Wine Bistro is open for dinner Tuesday through Saturday from 5-9 p.m., and offers wine dinners and private events on Sunday and Monday. Reservations can be made online or by calling 928-641-6585.
About J Wine Bistro:
J Wine Bistro is a new Sedona restaurant located at 7000 AZ-179 Suite E-100, Sedona, AZ 86351. J Wine Bistro offers a locally sourced seasonal menu with exceptional service in a romantic, yet comfortable, atmosphere. www.jwinebistro.com