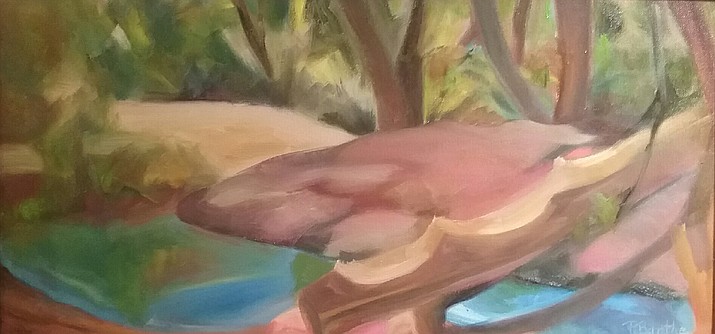 ---
---
Andrea Smith Gallery exhibits the work of local artist, Patricia Barthe, who will give a live painting demonstration during thsi month's Tlaquepaque's Taste of Provence event.
Barthe is a native New Yorker and poet who was awestruck by the myriad of colors and impressions the Sedona sky and landscape had to offer, transporting her to an experience beyond words. 
Before long, the desert's inspirational flame danced its way into her heart and Spirit spilled onto the white canvas.
Being of French descent, Barthe spent summers in France as a child and teenager, and still visits relatives as an adult.
Her style is impressionistic, with the French artistic influences of Monet and Degas in terms of color scheme and Cezanne in terms of brushstrokes.

Meet Patricia Barthe at Andrea Smith Gallery during Frist Friday, April 7 from 5-8 p.m. and see her live painting demonstration on Saturday April 8 from 2-7 p.m.