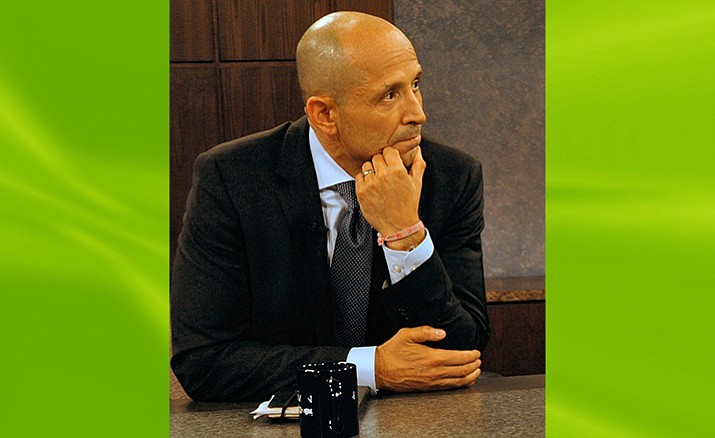 Originally Published: April 12, 2017 7:34 a.m.
PHOENIX -- Former schools chief candidate David Garcia is planning another statewide run, this time apparently for governor.
Garcia, who has scheduled a press conference for this (eds: wednesday) afternoon, has not formally said which office he intends to seek. He lost the 2014 race for state school superintendent to Republican Diane Douglas.
But Garcia, a Democrat, clearly is hoping to get some early energy with the timing by playing off of the fact that incumbent Gov. Doug Ducey just penned his approval to a major expansion of laws allowing parents to use tax dollars to send their children to private and parochial schools. In announcing the event, Garcia said he is acting "in the wake of the most devastating attacks on public education in the history of Arizona.''
Garcia's anticipated campaign potentially sets the stage for a Democrat primary.
Sen. Steve Farley of Tucson also is openly weighing a bid for governor. And while Farley said his future plans will have to wait until the legislative session is over, he took a swat at Garcia for contending that he is in the best position to fight Ducey on issues of funding for public education if that is to be the central issue of the campaign.
"It's also is somebody who has a track record of fighting for education at the legislature for the last 11 years, not somebody who's writing papers at a university,'' Farley said. "There's a strong difference on how you're going to get things done and be effective.''
Garcia is an associate professor in the teaching college at Arizona State University. But he also is a former deputy state school superintendent.
On Twitter: @azcapmedia