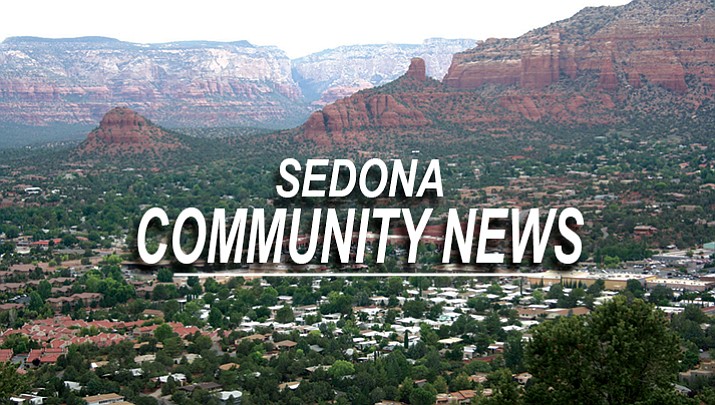 Originally Published: April 25, 2017 12:33 p.m.
SEDONA – NAWBO Sedona-Verde Valley Chapter is pleased to invite you to attend their Entrepreneurial Excellence Awards luncheon celebrating women in business in the Sedona-Verde Valley area. Nominees are listed below.
Award recipients will be announced at the gala, "Shining Stars – A Celebration of Entrepreneurial Excellence," taking place in Vista Hall at The Collective Sedona in the Village of Oak Creek on Thursday, May 4th from 11 a.M. to 1:30 p.m.
Tickets are on sale now and are limited! They can be purchased online at http://bit.ly/SVVSS17 or by calling Lorena Schmidt at National Bank of Arizona 928-204-3051. Proceeds will be used to fund the chapter's Young Woman Entrepreneurial Scholarship to a deserving candidate from the Verde Valley. Sponsorship opportunities are available and the community is encouraged to attend.
The organization was delighted to receive so many nominations of excellent women business owners from the Verde Valley.
The nominees are as follows:
• Trailblazer: Lisa Dahl, Dahl Restaurant Group; Shondra Jepperson, Entertainment by Tom and Shondra; Michelle Jurisin, The Haunted Group; Angela Lozano, Angie's House; Deb Weinkauff, Sedona Monthly (Bar 225 Media Ltd.)
• Customer Service: Michelle Jurisin, The Haunted Group; Tamara Middleton, Curves of Sedona; Amy Mills, Bliss Extraordinary Floral
• Non-Profit: Rose Boerner, NAMI Sedona (National Alliance on Mental Illness)
Anne Browning, Steps to Recovery Homes
Cathleen Healy-Baiza, Sedona Community Food Bank
Angela Lozano, Angie's House
• Community Involvement: Shonda Jepperson, Entertainment by Tom and Shondra; Angela Lozano, Angie's House
• Humanitarian: Helen Killebrew, Verde Historical Society; Jean-Marie Nixon, Turn the Other Cheek; Jane Tribble, Redstone Properties
"We are excited to honor so many women from our community for their successes and vision." Hayley Healey, Chapter President-Elect and Shining Stars Committee Co-Chair. "We want this year's event to be better than ever and hope the community joins us in this celebration and supports their favorite nominees by attending."