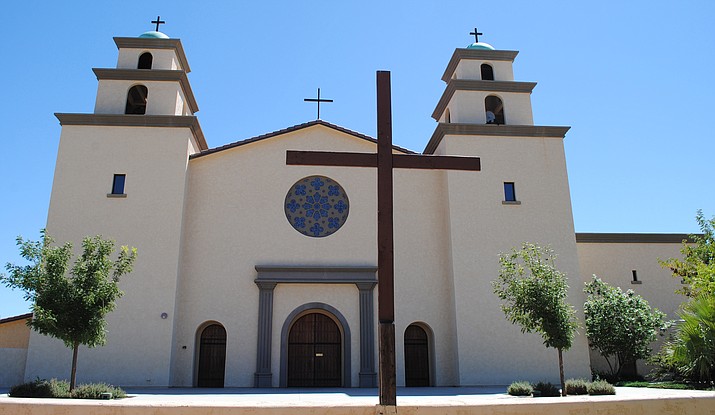 Originally Published: August 26, 2017 1:59 p.m.
COTTONWOOD – Monday, the Cottonwood Planning and Zoning Commission approved the conditional use permit and design review requested by the Immaculate Conception Catholic Church to allow the construction of a new senior housing complex, a rectory for priests, a new social hall, and new parish offices.
The Catholic Church, located 700 N. Bill Gray Road in Cottonwood, has redeveloped a master plan for the property to consist of a multi-story senior center to complement the existing church, school and cemetery.
The faith-based living facility will provide housing for those with interdependent living needs, and those with assisted and memory care living needs.
It will also house current and retired priests. The housing is not exclusive to Catholics. The proposed facility will be a 150,000-square-foot senior housing center, with a rectory for local and retired priests, which will include 155 beds.
The proposed second phase will consist of an additional 75,000 square feet for senior housing, with an additional 55 beds, as growth warrants.
In other business
The Commission approved a request to extend the completion date of the VetraPlex project, located 125 S. 6th St. in Cottonwood.
VetraPlex is a licensed general contractor that hires veterans by providing handyman, landscaping, construction and moving services. The applicant would like to provide temporary housing to homeless veterans.
The applicant asked for the extension so that all necessary work can be completed.
Agendas and minutes can be found at http://cottonwoodaz.gov/384/Planning-Zoning-Commission.