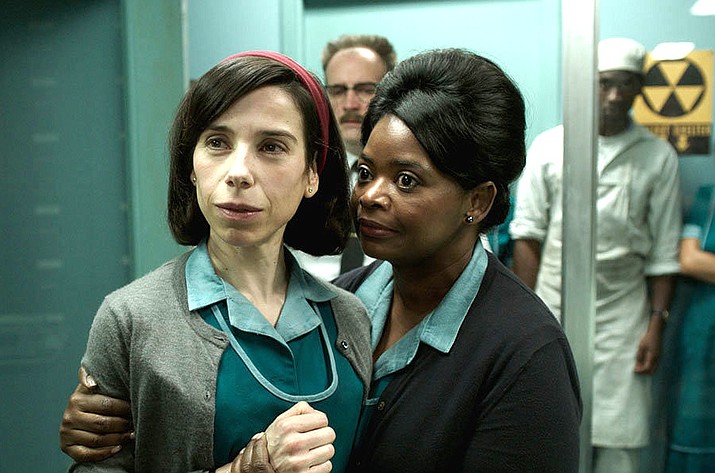 ---
---
The Shape of Water
Fox Searchlight Pictures
Director: Guillermo del Toro
Writers: Guillermo del Toro, Vanessa Taylor
Producers: Guillermo del Toro, J. Miles Dale, Liz Sayre, et al.
Cast: Sally Hawkins, Octavia Spencer, Michael Shannon, et. al.
An other-worldly fairy tale, set against the backdrop of Cold War era America.
In the hidden high-security government laboratory where she works, lonely Elisa is trapped in a life of isolation. Elisa's life is changed forever when she and co-worker Zelda discover a secret classified experiment.
Rated R for sexual content, graphic nudity, violence and language.
Just Getting Started
Broad Green Pictures
Director: Ron Shelton
Writer: Ron Shelton
Producers: Bill Gerber, Steve Richards, Kellie Davis, et al.
Cast: Glenne Headly, Morgan Freeman, Tommy Lee Jones, Rene Russo, Joleen Baughman, Joe Pantoliano, Rachel de la Torre, et. al.
A two-hander action comedy in the vein of Midnight Run about an ex-FBI agent (Jones) and an ex-mob lawyer in the witness protection program (Freeman) having to put aside their petty rivalry on the golf course to fend off a mob hit.
Rated PG-13 for language, suggestive material and brief violence.