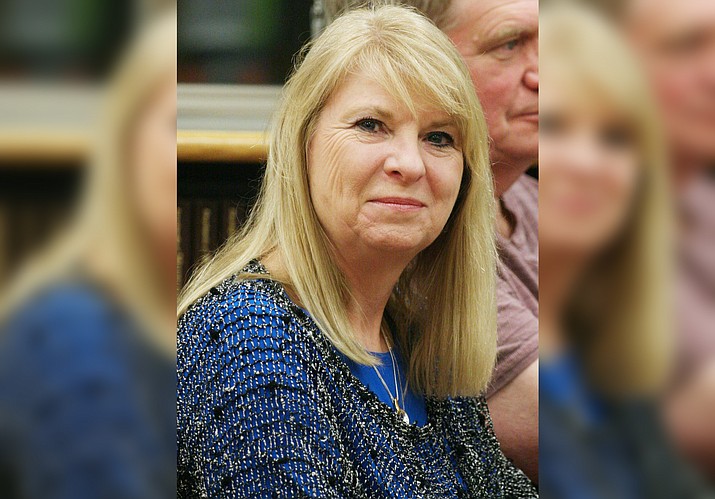 Originally Published: December 14, 2017 1:46 p.m.
COTTONWOOD -- A funny thing happened after Dr. Penny Hargrove was hired in March to become Mingus Union's 13th district superintendent in the past 24 years.
By the time she reported for her first day of work in July, Hargrove was assigned to also serve as the Mingus principal.
Tuesday night, Hargrove proposed a new administrative structure for the high school and the first order of business was to clarify that the positions of superintendent and principal would be split.
"It's way too much for one person," Hargrove told board members.
The administrative restructuring at Mingus was a collaborative process designed to place personnel in positions based on their individual talents, the superintendent explained, adding that every position will require everyone to wear several different hats.
For example, Hargrove will oversee basic operations, curriculum, public relations and community outreach, and work in concert with Director of Finance Lynn Leonard on the district's fiscal affairs.
Hargrove's restructuring plan proposes the promotion of current Assistant Principal Genie Gee to the principal's position, where she would have oversight of instruction, technology education, at-risk programs, student support services, special services and parent/community outreach.
Hargrove emphasized her plan does not call for new personnel, but a reconfiguration of existing staff with a neutral impact on the district budget. "It will not cost us any more than what we have budgeted for," explained Hargrove.
The new plan was solidly endorsed by Mingus Board President Anita Glazar, who said she was "quite pleased with it."
Despite that, the board delayed taking action on the plan. Board Member Jim Ledbetter said the full explanation of the administrative restructuring was not made available to the public prior to Tuesday's meeting.
"We need to give the public the chance to review it, and comment if they choose to do so," said Ledbetter.
The plan will come back to the board in January.

Superintendent Evaluation
Tuesday the Mingus Union School Board met in executive session for a performance evaluation of Dr. Hargrove.
No action was taken by the board following the closed session. The performance pay within Dr. Hargrove's contract is 2 percent. Half is paid after each evaluation.