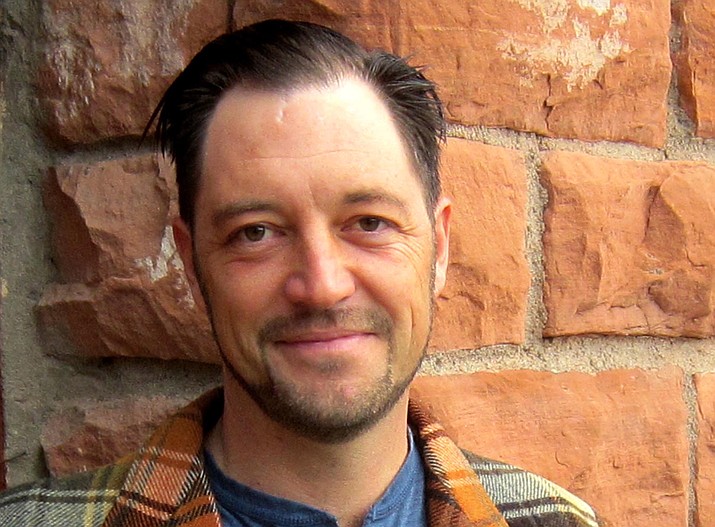 Originally Published: December 26, 2017 1:31 p.m.
COTTONWOOD – A ground breaker of sorts, Cottonwood Mayor Tim Elinski is working with Mingus Union High School's first Return on Investment intern, Sofia Rocha.
Says Mingus Union Gear Up Coordinator Gretchen Wesbrock, the purpose of the program is to prepare students for the work place – and to connect those students with leaders of the work place.
"A lot of businesses want to aid in work force development," Wesbrock says. "We're providing the structure to make that happen."
Mayor Elinski shares his thoughts of the Return on Investment program.
What do you like most about the Return on Investment program?
"I grew up in rural Arizona, and I can see how a program like this would have been of great benefit to me and my classmates.
"I like this program because it provides opportunities that might not otherwise exist in resource-scarce communities like ours. It's important that we do all we can to support our youth and encourage them to be productive and see value in working for their own community."
"It's also equally important that we bring our youth in to the professional work environment to show our senior level staff that there is great potential in this upcoming workforce."
How has Return on Investment benefited you?
"The ROI program extends my outreach as mayor. Since the mayor's office doesn't pay much, giving up my day job is not an option.
"Being self-employed, my work days are long, and having Sofia available to follow up and connect with people that I would otherwise not be able to manage is immensely helpful. Without the ROI program, I would be adding hours on to the end of my work day that I could otherwise be spending with family or in running my business."
What do you endeavor to give back to interns in the Return on Investment program?
"My hope is that interns who work for me will get a real, ground level look at how local city government works. What's great is that my intern works from my office in City Hall, and interacts with the City Manager, Clerk and other staff members throughout the organization, yet discusses policy issues with me that drive a lot of the work I do and the direction we (council) give to the staff.
"This provides a very well rounded view of how a city runs from the policy maker perspective, to the ones who are tasked with implementing that policy. The ROI program is a fantastic way to pique interest, and kick start anyone's career."