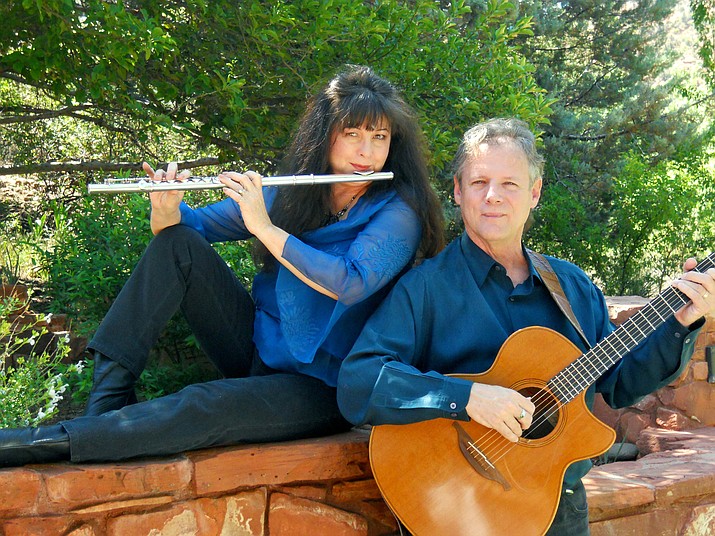 ---
---
Be transported on a musical magic carpet ride as Meadowlark performs a vibrant, colorful mix of original world-influenced music for The Collective's Second Saturday Art Walk Experience on Jan.13. Enjoy art, complimentary wine and appetizers from 5 to 8 p.m. at this free event as you visit with local artists and friends of The Collective. Meadowlark will perform from 5 to 7p.m.
Meadowlark's skillful combination of a single guitar and solo flute
produces captivating, organic music that is as distinctive in sound as it is diverse in scope.
There is a wonderful chemistry between guitarist Rick Cyge and flutist Lynn Trombetta and listeners are amazed to learn the peaceful, soothing, ethereal, richly layered music that is their signature sound is created by only two musicians. Performing on flute, Irish whistles, mandolin and guitar, Rick Cyge and Lynn Trombetta as Meadowlark create an uplifting, instrumental voyage.
The Collective is located 7000 SR 179 in Village of Oak Creek. For information, please call 928-255-0900 or visit www.TheCollectiveSedona.com.