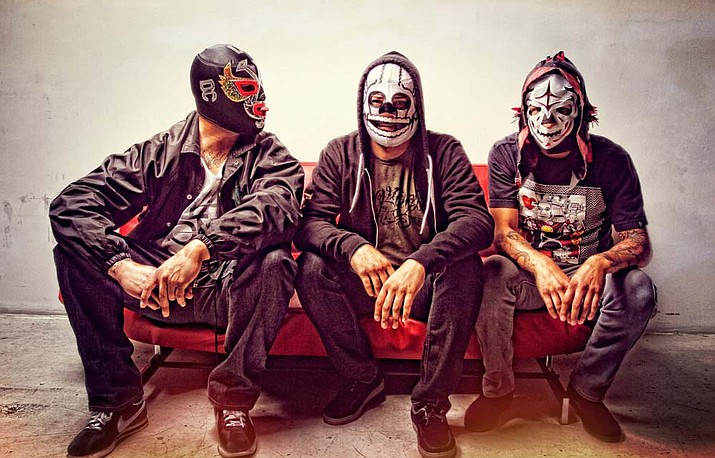 Originally Published: December 29, 2017 10:02 a.m.
The new year picks up where it left off at Main Stage in Cottonwood - with electric and entertaining events.
On Friday, Jan. 5 local favorite DJ ill.Ego will kick off the new year with his monthly "First Friday" dance party at Main Stage. DJ ill.Ego's performance roots began at Cottonwood's Main Stage and have seen him garner a thriving and ever-growing fan base not just in the Verde Valley but throughout Arizona. Ill.Ego has been begun opening for national acts in Flagstaff and Phoenix-area music venues and clubs. Attendees can expect a high-energy dance party featuring music and songs from a variety of genres and decades. The event is free and begins at 9 p.m.
Saturday, Jan. 6 has Latin-reggae-rock band Fayuca making a tour stop in Cottonwood. Fronted by originating, member Gabo Fayuca, Phoenix-based Fayuca shifts through genres while blending modern-reggae melodies with Latin percussion, tied seamlessly by razor guitar riffs and progressive rock breakdowns. The band's music has been featured on MTV, Univision, FOX Sports and other popular TV networks. Fayuca's instrumental, "La Venganza," was handpicked by movie director Robert Rodriguez to be used as the main title theme to El Rey Network's original series, "Matador." 
With a relentless tour schedule, the five-piece has become a national and international touring act. They have shared the stage with leaders in their genre like Molotov, 311, Cultura Profetica, Slightly Stoopid, Sublime with Rome, Damien Marley, Gondwana and many more. Since their first album release in 2004, Fayuca has launched four studio albums, including "Barrio Sideshow," released on Fervor Records in 2013. The show is $5 and begins at 9 p.m.
Main Stage has a series of nightly events the remaining nights of the week as well. The venue is closed on Sundays.
Main Stage is located 1 S. Main St. in Cottonwood. All events are free to the public unless otherwise noted.