Editorial: City's retreat report a solid model for future planning
Originally Published: January 26, 2017 2:42 p.m.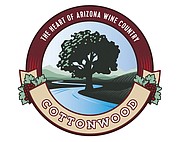 The "new look" Cottonwood City Council is off to a solid start in forging its path for the future of the city and, in some instances, the entire Verde Valley.
Wednesday, Mayor Tim Elinski released the final report on last weekend's two-day strategic planning retreat. The final report, prepared by Retreat Facilitator Jeannie Duncan, PhD, is as thorough a document on the strengths, weaknesses and needs of Cottonwood and the Verde Valley as any you will find.
As is typically the case when government-folk get together for self-analysis, this report is heavy on city strengths and attributes. To their credit, though, the mayor and council also did an admirable job of identifying the many weaknesses the city needs to address.
Going forward now, there needs to be an emphasis on weaknesses vs. patting oneself on the back and touting strengths.
The final report lists 18 weaknesses that best can be summarized into "jobs and affordable work-force housing." That's been a given for many years now. With the retreat re-enforcing this community deficit, there should be a clear directive to the council that these are the pressing community needs.
Dr. Duncan's final report also does a fine job of recognizing the unique role Cottonwood plays for the entire Verde Valley. While Cottonwood's corporate boundaries encompass 16.65 square miles, the city's role as a service provider is spread out to some 80 square miles. For most cities and towns, service responsibilities begin and end at the city limits. As the economic hub of the region, the demands on Cottonwood extend far beyond its corporate boundaries. A classic example of this is the report's directive to expand public transit service to Cornville and the Village of Oak Creek.
One of the more glaring errors in the report is residue from the recent election season. It's important to always remember that election-season rhetoric – no matter how many times it is repeated -- is seldom anchored in truth. For Cottonwood, there is the misconception – according to the retreat report -- that communication and transparency are glaring short-comings for the city, and they have a direct relationship to the city's lack of civic engagement.
Yes, the city can and should improve its communication and transparency, but let's not be fooled into believing Cottonwood has dropped the ball in this regard. The exact opposite, in fact, is the case. Those of us in the information-retrieval business will tell you that Cottonwood sets the bar quite high for other local governments when it comes to communication and transparency.
As for civic engagement, yes, that always has been a weakness for the city. City Council meetings often play to sparse audiences. And if you want to draw a comparison to those cities in towns locally, regionally and statewide that have strong civic engagement, the common denominator of those communities is horrible communication and a total absence of transparency.
You are dealing with human nature here folks. People become engaged with their local government when they are mad, not when they are satisfied.
That lack of civic engagement certainly can be frustrating, but it's not necessarily a bad sign.
And it's not a result of poor communication and a lack of transparency.

More like this story
SUBMIT FEEDBACK
Click Below to: