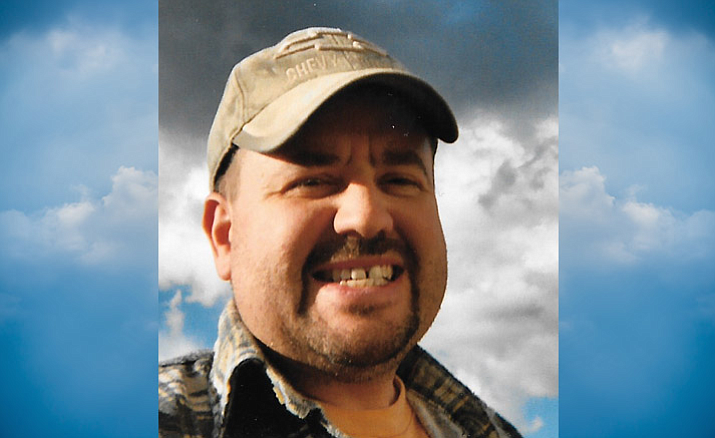 Originally Published: July 1, 2017 12:51 p.m.
William "Bill" M. McKernan, 54, of Cottonwood, passed away peacefully on June 18, 2017, after a long battle with Lymphoma at Verde Valley Medical Center on Father's Day surrounded by family.
Bill was born on October 8, 1962, in Phoenix, AZ. He moved to Overgaard, AZ with his family in 1976, and attended Snowflake High School. From 1980-1984, Bill attended Northern Arizona University and earned two Bachelor's Degrees.
In 1988, Bill founded Wood Accents, a small-business specializing in home remodeling, commercial remodeling, new residential construction, custom furniture and cabinetry. Bill's two great loves in life were his family and his business. Bill was a loving husband, father, son, and brother.
Bill was a Licensed General Contractor for many years and known to many as a jack-of-all-trades. He was a skilled Master Craftsman, plumber, electrician, auto mechanic, drafter, among many more talents. Bill was an active member of the Immaculate Conception Catholic Parish and donated his tithes joyfully. He was a third-degree Knight with the Knights of Columbus.
In his spare time, Bill enjoyed a variety of activities, including; hiking in Sedona, numerous family vacations, fishing, stargazing, going out to dinner and barbequing, watching Sci-fi movies and TV shows. He had a passion for rock and roll music and his favorite artists included: Pink Floyd, Alice Cooper, Alice in Chains, and Korn.
Bill is preceded in death by his father, William F. McKernan. He is survived by his wife Debby McKernan; sons, Shaun McKernan and Chaz (Courtnee) East; daughter, Ashley East; mother, JoAnne McKernan; mother-in-law, Geneva "Gene" Kuno; uncles, Bernard "Benny" McKernan, Harold (Alice) McKernan; brothers Erik (Lori) and Justin (Susan) McKernan; seven grandchildren, many cousins, nieces, nephews and his faithful dogs Bandit and Bella.
A Memorial Service for Bill was held at the Westcott Funeral Home in Cottonwood, AZ on July 01, 2017, from 1:00-3:00 pm., followed by a private reception for the family at Black Canyon Lake.
In lieu of flowers, please donate in Bill's memory to the Lymphoma Research Foundation. https://community.lymphoma.org/
An online guestbook is available to sign at www.westcottfuneralhome.com
Information provided by survivors.
More like this story