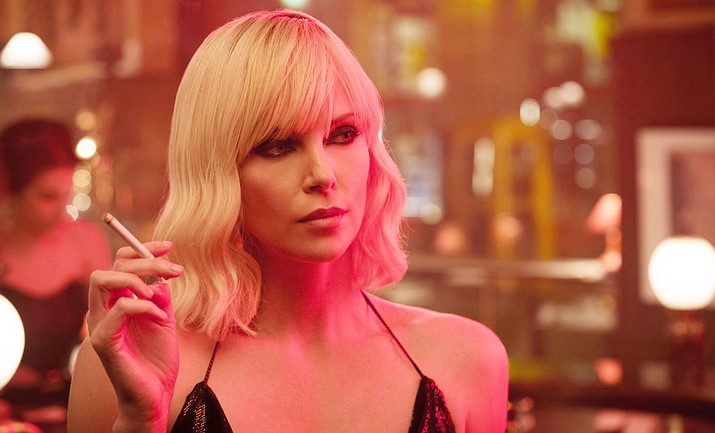 ---
---
Atomic Blonde
Focus Features
Director: Joshua Z Weinstein
Writers: Alex Lipschultz, Musa Syeed
Producers: A.J. Dix, Eric Gitter, Beth Kono, et al.
Cast: Sofia Boutella, Charlize Theron, James McAvoy, Toby Jones, Barbara Sukowa, et. al.
The crown jewel of Her Majesty's Secret Intelligence Service, Agent Lorraine Broughton (Theron) is equal parts spycraft, sensuality and savagery, willing to deploy any of her skills to stay alive on her impossible mission.
Sent alone into Berlin to deliver a priceless dossier out of the destabilized city, she partners with embedded station chief David Percival (James McAvoy) to navigate her way through the deadliest game of spies.
Rated R for sequences of strong violence, language throughout, and some sexuality/nudity.
From the Land of the Moon
IFC Films
Director: Nicole Garcia
Writers: Milena Agus, et al.
Producers: Alain Attal, et. al.
Cast: Marion Cotillard, Louis Garrel, Alex Brendemühl, Victoire Du Bois, Brigitte Roüan, Ange Black-Bereyziat, et. al.
In 1950s France, Gabrielle is a passionate, free-spirited woman who is in a loveless marriage and falls for another man when she is sent away to the Alps to treat her kidney stones. Gabrielle yearns to free herself and run away with André. Will anyone dare keep her from her dreams?
Rated R for some strong sexuality and graphic nudity.